Temporary Custody Forms Florida
Florida Forms for Temporary Child Custody
Temporary Custody Forms in Florida:
Free child custody forms for Florida, custody information, Florida custody laws, and child custody issues. Child custody can be the biggest and hardest issue in many court battles.
Child custody can be the biggest and hardest issue in many court battles.
Temporary child custody is a request to the court or order from the court giving someone custody of a child temporarily.
When going through the long process of permanently obtaining custody, temporary custody is generally awarded.
In all cases regarding child custody in Florida, the court makes all decisions based on the child's best interests.
Temporary Custody Forms in Florida
Temporary Custody Forms through Petition
Custody battles begin with a petition filed with the county circuit court.
Normally custody battles come about due to dissolution of marriage, more commonly known as divorce.
In this situation, at the beginning of the divorce proceedings, a judge will have a hearing to determine which parent will receive temporary custody of the affected child or children.
This hearing will establish a signed agreement between the parties divorcing or a court order awarding temporary custody. Normally, a court will not change a child's routine unless it is in the child's best interest to do so.
The other reason that many custody battles come about is due to a father or mother seeking a paternity case to establish both parent's custody rights and child support issues. Rarely is any temporary custody awarded in a case like this because generally the child is already established with one parent.
The only time temporary custody may be awarded to the other party is if there is an issue that places the child in a home where it is not in the child's best interest to be there.
Temporary Custody Forms in Florida Courts
Like all court cases, custody battles require certain forms to be filed with the appropriate court. In Florida, the county circuit court will rule on all custody issues.
In addition to ruling on the Florida child custody case, the particular court may have individual forms necessary in order for temporary custody to be awarded.
Temporary Custody by Extended Family Member
One of the most common petitions filed with a court in a custody battle is for an extended family member to take custody of a minor. This requires a Verified Petition for Temporary Legal Custody of Minor Children form. Chapter 751 of Florida Statutes covers this form.
The form itself is relatively easy to fill out and contains the name of the petitioner, address, name(s) of the children involved along with place of birth and birth date, and the petitioner's relationship to the minor child.
In addition, the child's current address and names of both parents must be provided on the petition.
Download This Florida Temporary Custody Form:
Petition for Temporary Custody by Extended Family Member
Additional Temporary Custody Forms
Along with this form a Uniform Child Custody Jurisdiction and Enforcement Act (UCCJEA) Affidavit, Family Law Form 12.902(d), must be filed. Other information on the petition includes the person wishing to gain custody of the child, the circumstances of the child's current living conditions.
Also, a claim that it is in the child's best interest for the petition to be granted, the amount of time for the temporary custody, and reason for that particular amount of time. Finally, the petitioner can request visitation by one or both parents, a visitation schedule, and child support for the child while he or she remains in temporary custody.
Parental Consent to Temporary Custody Form
If the parent consents to the information provided on the petition then they can submit a Parental Consent to Temporary Legal Custody of Minor Children form. This form lets the court know that the parent agrees with the petition for temporary custody.
The UCCJEA Affidavit lists background information on each child involved in the custody case and information about the petitioner in terms of background with child custody issues.
Download This Florida Temporary Custody Form:
Parental Consent to Award Temporary Legal Custody
Notice of Related Cases
Florida Rule of Judicial Administration 2.545(d) requires the petitioner in a family law case to file with the court a notice of related cases, if any.
Your circuit may also require this form to be filed even if there are no related cases. A case is considered related if
it involves the same parties, children, or issues and is
it affects the court's jurisdiction to proceed- or
an order in the related case may conflict with an order on the same issues in the new case; or
an order in the new case may conflict with an order in the earlier case.
This form is used to provide the required notice to the court.
Download:
Notice of Related Cases
All of these forms must be typed or printed in black ink and be notarized or filled out in front of the clerk of the circuit court. After the court makes a determination on the petition, it will issue an order on the petition granting temporary custody and defining the terms of the custody or denying the petition.
Other Temporary Custody Forms
Other forms surrounding temporary custody orders come out of normal process forms that are part of a much longer process.
For example, in a divorce situation, a petition for dissolution of marriage contains information regarding any minor children and must be filed with a Parenting Plan and other documents outlining the custody and care of any children affected by the divorce.
In all child custody cases, it is best to review all of the laws and requirements before filling out any of the necessary state or county forms. Attorneys or legal aid offices are the best places to seek counsel, however anyone that has experience in Florida child custody cases can also be a good source of information.
Sponsored Advertisements:
Modifying Child Custody & Visitation in Florida

The Self Help Guides' Modifying Child Custody & Visitation in Florida helps you navigate the court process and procedures once you file your documents with easy to follow checklists, links to websites, important addresses & phone numbers, and much more. The Self Help Guide - Modifying Custody & Visitation - is designed to easily file the Supplemental Petition to Modify Custody & Visitation and all the required and supporting forms.

Affordable Legal Document Preparation Services:
Florida Court Forms' Petition Preparer Service
Have all your documents court-ready at a price you can afford.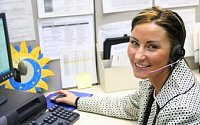 Our Petition Preparer Service can have all your documents professionally prepared after a brief telephone interview with our trained Florida Legal Document Specialists.
Your documents will be in your hands and ready to file at the courthouse in as little as three days! We guarantee our work.
Call us toll free: (800) 868-3010
---
You Are Here: Home > Child Custody > Temporary Custody Forms