Florida Child Custody
Filing For Visitation & Child Custody in Florida

Disputes involving time-sharing and Florida child custody can originate from a variety of situations. Most commonly, divorces and separations of unmarried parents require that those involved are educated about child custody issues in Florida.
Disputes involving time-sharing and Florida child custody can originate from a variety of situations. Most commonly, divorces and separations of unmarried parents require that those involved are educated about child custody issues in Florida.
Another very common situation is when family members like grandparents, aunts, uncles and cousins are involved in the lives of these children.
We've put together some of the most common points of interest for all those who have rights to custody and visitation of these children.
You'll find free child custody forms, custody laws, and information about filing for child custody in Florida, including how to establish or modify Florida child custody.
It is the public policy of Florida to ensure each minor child has frequent and continuing contact with both parents after the parents have separated or divorced.
It is also Florida's public policy to encourage parents to share the rights and responsibilities of child rearing.
The biological father is given the same consideration as the mother in determining custody regardless of their child's age or sex.
Judges are given great discretion as to the welfare of children, and it is no longer a given that the mother will automatically receive custody. Many factors are considered before Florida child custody is awarded.


Child Custody Factors and Considerations
Florida Parental Responsibility
In Florida, parental responsibility for children can be awarded as "shared" parental responsibility or "sole" parental responsibility.
A shared parental responsibility means that both parents have full rights and responsibilities for their children including decision making authority.
Any major decisions concerning their children should be agreed upon by both parents together.
This can include any major decisions that affect the child's welfare, such as living conditions, activities, health, religion, contact with family, and others.
Sole parental responsibility means that if both parents cannot mutually agree upon certain decisions, then the court can order that one parent have the ultimate responsibility over specific aspects of the child's welfare, such as education, religion, or medical and dental needs.
If the parents have a substantial conflict over any of these areas the court will decide on Florida child custody and parental responsibility for them.
The court can order varying types of shared parenting arrangements, where sole decision making authority is allowed for certain types of situations, and including sole parental responsibility.
These arrangements and time-sharing are usually made part of a parenting plan.


Custody, Time-Sharing & Best Interests
The court may designate one parent's home as the primary residence and allow the non-custodial parent frequent and continuing contact.
The court can also order rotating custody where the time-sharing is split 50/50 between each parent.
In considering issues between parents and their children, the "best interest" of the child is the top concern of the court.
Several factors are considered when applying the best interest doctrine.
The courts must consider the parent's ability and capacity to care for and nurture the child, which includes physical safety, mental and emotional well-being.
Other considerations include the ability to provide the child with food, clothing, medical care, and other material needs.

For a more in depth discussion of Florida's Best Interest doctrine as it pertains to child custody issues, have a look at our Child's Best Interest page. 


Child Custody & Legal Advice
There's no substitute for good legal counsel. Legal situations and questions can pop up without notice and any one of these situations could become a serious problem.
Although self-representation is a right, we encourage you to seek answers and strategies from a competent Florida family law attorney.

Determining Who Gets Custody
Establishing Custody For Unmarried Parents
Petition to Determine Paternity
When unmarried parents are involved, paternity must be established before child custody and visitation can be ordered and enforced. There are several ways that paternity can be legally established.
The voluntary signing of the child's birth certificate at the hospital is the most common way for the legal establishment of paternity in Florida.
Another way to establish paternity is to have the court order scientific paternity testing. This procedure is handled through the Petition to Determine Paternity and for Related Relief (see below).
Once Paternity is established (through scientific paternity testing if necessary) then custody, visitation, time-sharing and parental responsibility can be established.
Have a look at our Florida Petition to Determine Paternity & Other Relief web-powered instructions page.

Our Web-Powered instruction pages are very popular with Pro Se filers mostly because of the hyperlinks to the supporting forms and to the applicable Florida statutes. They make it so much easier for you to prepare your forms on your own.


Temporary Child Custody
Under Florida Statutes 751 an extended family member may petition the court for temporary custody of a minor child.
This law allows a child's grandparents, aunts and uncles, cousins, adult siblings, or step-parents (if the step-parent is still happily married to the parents) and other family members to petition the court for a temporary order granting custody.
The definition of "extended family member" is a relative within the third degree by blood or marriage to the parent.
The Florida state courts have published a set of forms for use by pro se parties to petition the courts to grant temporary custody of minors by extended family members.
You can find these forms on the Florida State Courts website under the title Temporary Concurrent Custody.
Some of the circumstances that the temporary custody and concurrent custody law addresses are the ability for extended family custodians to enroll the children in school, request medical records, consent to medical care for the children, request copies of official documents and records such as birth certificates, medical and dental records, and educational records.

We have a more complete discussion of Florida's temporary and concurrent custody law including information on how to file the Petition for Temporary and Concurrent Custody on our Temporary Child Custody page. 


---
Self Help Guides

---
Modifying Custody, Visitation & Child Support in Florida


The Self Help Guides' Modifying Child Custody & Visitation in Florida helps you navigate the court process and procedures once you file your documents with easy to follow checklists, links to websites, important addresses & phone numbers, and much more.


The Self Help Guide - Modifying Custody & Visitation - is designed to easily file the Supplemental Petition to Modify Custody & Visitation with all the required and supporting forms.
Read more...
Legal Documents Preparation Services

Your legal documents ready to file at a price you can afford!

Legal Documents Preparation Services
Your legal documents ready to file at a price you can afford!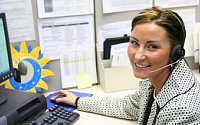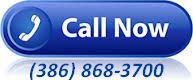 Our Petition Preparer Service can have all your documents professionally prepared after a brief interview with our experienced Legal Document Specialists. 
Your court papers will be in your hands and ready to file in as little as three days! We guarantee our work. Just ask us for a quote.
Article by Kenneth Diaz, Florida-Court-Forms.net © 2014 - 2017
Page last updated 06/07/2017
You are here:
Home

>
Child Custody