Florida Family Law Forms
Interactive PDF Fillable Family Law Forms
Florida Family Law Forms: Fully interactive fillable family law forms. New forms for 2015 are here.
Many of the new family law forms listed on the Florida State Courts website are not fillable. You'll notice them by reading the description for the downloadable forms:

This form will be made electronically fill-able soon
We now provide fully interactive, fillable forms in PDF. We try to make these as user friendly as possible.


Premium Interactive PDF Form
So let us know if there are any improvements you'd like to see in these Florida family law forms and if there are any other forms you would like to purchase that you don't see on this list.
Suggest a form and get it for free when we create it! We can only serve you, our customer, best if we know what you are looking for. Just contact us and let us know what you need.


Fillable Interactive Florida Family Law Forms
The first column of the forms table below is the official designation of the form and is a direct link to the form on the Florida Court's website.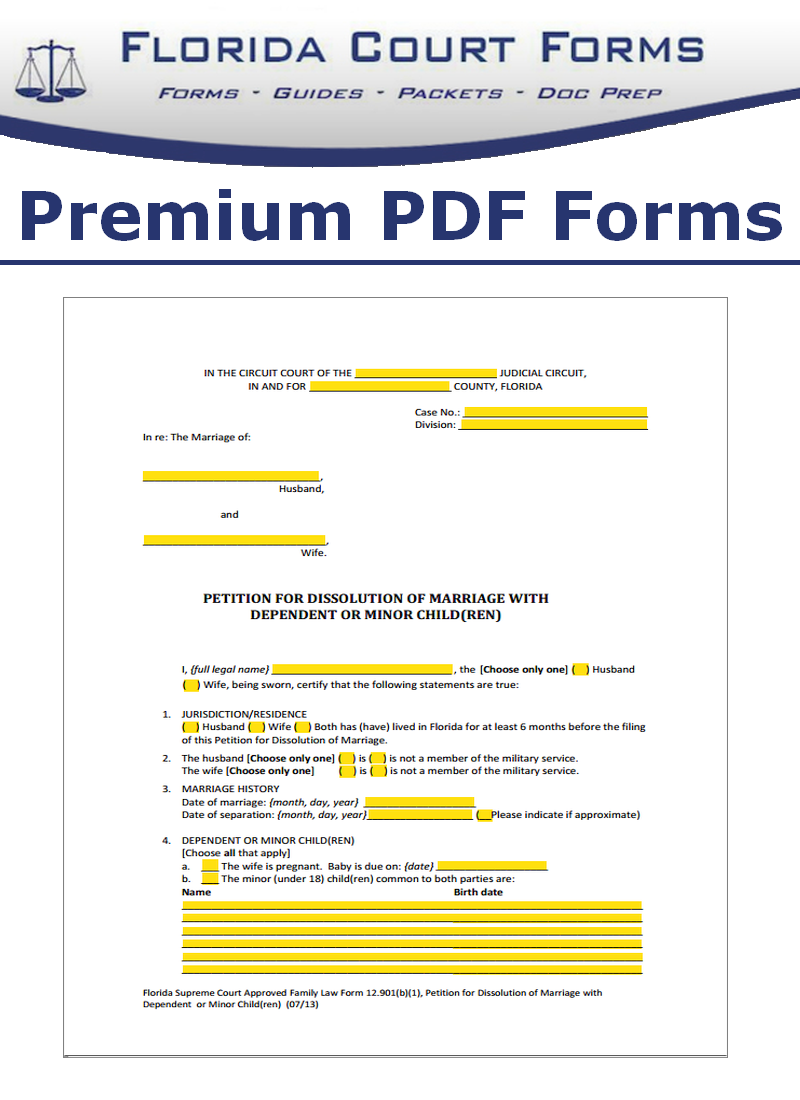 The second column of the interactive forms table is the official descriptive name of the form.
Where available, click on the  ► symbol to visit our popular step by step Instructions page for that form.

The third column shows the price and is a link to buy the fillable interactive form in PDF.
Just click on the listed price to purchase, and your fully functional form is instantly downloaded ready to use.
You can open the file with either Adobe Reader or Foxit PDF Reader.
Premium Fillable Interactive PDF Forms

Fillable Family Law Form Guides & Packets
Self Help Guides & Do-it-Yourself Form Packets

Simplified Dissolution of Marriage
Forms Packet - Petition for Simplified Dissolution of Marriage. December, 2013
Divorce No Children or Property
Forms Packet - Petition for Dissolution of Marriage with No Children or Property. January, 2014
Terminate Child Support or Alimony
Forms Packet - Request to Terminate Child Support or Alimony. January, 2012
Also see these related Family Law Forms pages...

---
Legal Documents Paralegal Services

---
Florida Court Forms' Petition Preparer Service
Your legal documents ready to file at a price you can afford!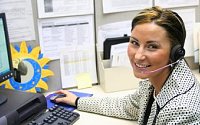 (800) 868-3010
Our Petition Preparer Paralegal Service can have all your documents professionally prepared after a brief interview with our trained Florida Legal Document Specialists.
Your court papers will be in your hands and ready to file at the courthouse in as little as three days! We guarantee our work. Just ask us for a quote.
---
Article by Kenneth Diaz, Florida-Court-Forms.net © 2014
Page last updated 12/29/14
You are here:
Home

>
Family Law

>
PDF Forms