Florida Court Forms Search
Florida Court Forms Search Tools
Florida Court Forms Custom Search: Tools to quickly find the forms and instructions you need. Using two or more words in your search query will bring back the best court forms search results. For best results, type in 2 to 5 key words, then click the Search button:
---
More Court Forms Related Searches
Premium Legal Forms Database: Florida Court Forms has partnered with USLegal Forms to provide you with the nation's most trusted legal forms provider's leading forms database. Search over 36,000 Legal Forms for every state and every legal matter. If you can't find what you need here, you won't find it anywhere.
Comprehensive Public Records Search: Search Nationwide Public Records by maiden/spouse name, age, DOB or SSN for unlisted numbers, addresses, roommates and family members.
---
Affordable Legal Document Preparation Service
How our Petition Preparer Service Works
Step One: A Florida Legal Document Preparer will contact you to get the details of your case and schedule the Document Interview at a convenient time for you. Days or Evenings!
Step Two: After the Document Interview, we prepare the documents and then send them to you for your approval. We guarantee 7 days or less. Completed in 3 days or less in most cases. Expedited service is also available.
Step Three: Review and approve your documents. If there are any changes to make, we will make them for you and send the revisions instantly via e-mail or fax at your request.
Step Four: File your documents with the clerk of the court using the easy to follow instructions we supply you in your documents package.
---
Try Florida Court Forms' Petition Preparer Service
Your Legal Documents Court-Ready At A Price You Can Afford!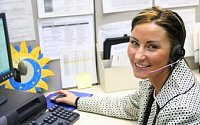 Our Petition Preparer Service can have all your documents professionally prepared after a brief telephone interview with our trained Florida Legal Document Specialists.
Your court documents will be in your hands and ready to file at the courthouse in as little as three days! We guarantee our work.
Call us toll free: (800) 868-3010

---
You Are Here → Homepage › Forms Search