Document Preparation
Representing Yourself?
Judges love it when Pro Se litigants are well prepared. We offer fast & affordable legal document preparation services.

Call Florida Court Forms toll free or just click the button below for your free quote.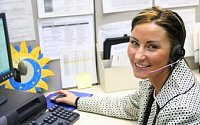 Call: 800-868-3010

Self Help Packets
Terminating Child Support

Fully Interactive & Complete Forms Packet for Request to Terminate Child Support or Alimony.
All forms are interactive and properly formatted in PDF and includes resources and filing procedures.
Terminate Child Support Packet
Florida Court Forms Self Help Packet Request to Terminate Child Support or Alimony. JAN 2012 ($9.95) Buy Now
Sponsored Ads
Support Resources
Free Lawyer Referral Service LegalMatch's website operates 24 hours a day, and you will never be charged to use this service.
Legal Forms Publisher U.S. Legal Forms, Inc. is the leading publisher of State Specific legal forms over the Internet.
Florida State Courts Family Law Forms and Petitions.
Florida Statutes 61.13 Support of children; parenting and time-sharing; powers of court.
Florida Statutes 61.30 Child support guidelines; retroactive child support.
Florida Statutes 743.07 Rights, privileges, and obligations of persons 18 years of age or older.
---