PDF Fillable Divorce Forms Packet
Florida Simplified Uncontested Divorce
Simplified Divorce

Only $9.95

DFP901A

- Simplified Divorce Forms Packet

This divorce forms packet is suitable for divorcing parties who are in agreement with all issues (uncontested) and have no children or property.

Over 10 PDF fillable forms including all required forms and procedural forms.

All forms are PDF format with fillable form fields and unlimited saving & editing.

Step by step instructions for filing Pro Se (self-representing) .

Helpful links and resources for Pro Se litigants.

100% Money Back Guarantee

Looking for an easy way to fill out your uncontested divorce forms?
Tired of searching and cobbling together bits and pieces of forms and info from all over the web AND looking for easy to follow step-by-step instructions and filing procedures?

Our premium Florida divorce forms packet, DFP901A, includes all the forms in PDF fillable format and step by step filing instructions for an simplified uncontested divorce in Florida.

With our divorce forms packet, you'll have all the forms you need in fillable PDF format, and the do it yourself instructions to successfully file for a Florida's Simplified Dissolution of Marriage, guaranteed.

So, What's Included in Our Premium Packet?

Over 10 PDF fillable forms, required and procedural forms.
Step by Step filing instructions.
Tips and resources for self representing litigants.
Our 100% money back guarantee.
Fillable PDF Forms Included in This Forms Packet
12.900(h) Notice of Related Cases
12.901(a) Petition for Simplified Dissolution of Marriage
12.902(i) Affidavit of Corroborating Witness
12.902(j) Notice of Social Security Number
12.928 Cover Sheet for Family Court Cases
12.990(a) Final Judgment of Simplified Dissolution of Marriage 
12.900(a)   Nonlawyer Disclosure
12.914   Certificate of Service
12.915   Designation of Current Mailing and E-mail Address
12.932   Certificate of Compliance with Mandatory Disclosure
Local forms where available.
Checklist and Step by Step Filing Instructions
Included are instructions on which forms to fill out and step by step instructions on how and where to file and the typical process for a divorce available in every county.


Resources and Links for Self Represented Litigants

PDF of The 12 Rules of Courtroom Civility
Florida Circuit Courts with addresses and phone numbers
and much more...




Our 100% Guarantee Policy

Our forms are guaranteed to be accepted by all Florida circuit courts, properly formatted, without errors, or your money back, no questions asked.

And we will send you any form you may require that is not included (subject to availability).


Legal Documents Preparation Services

Your legal documents ready to file at a price you can afford!

Legal Documents Preparation Services
Your legal documents ready to file at a price you can afford!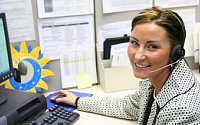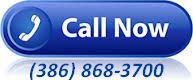 Our Petition Preparer Service can have all your documents professionally prepared after a brief interview with our experienced Legal Document Specialists. 
Your court papers will be in your hands and ready to file in as little as three days! We guarantee our work. Just ask us for a quote.