Florida Adoptions
Information on Family Adoptions in Florida

Want to learn how to adopt a family member in Florida? Many of our customers have sought to adopt their relative's children using the adoption forms provided by the state of Florida.
Want to learn how to adopt a family member in Florida? Many of our customers have sought to adopt their relative's children using the adoption forms provided by the state of Florida.
Unfortunately, this area of the law is one that the Florida state courts have neglected for the self represented.
The only forms and procedures published are for Stepparent Adoptions.
Our Florida adoption pages will help you with your legal research for adopting in Florida, stepparent or not.
Placing a child in a loving home is the goal of any adoption. The adoption process in Florida provides a fairly straight-forward and orderly way to place a child in a good home.
Reviewing information found on the Florida Department of Children and Families website along with a review of chapter 63 of the Florida statutes are our most important recommendations when researching the adoption process in Florida.
Whether you are a prospective parent seeking to adopt a child or are giving up a child for adoption, both public and private agencies, along with attorneys are available to any Florida resident.
Thinking About Adopting in Florida?
Initially a prospective family will go through some type of orientation covering the adoption of a child.
Then in many areas, a preparation course is used to give adoptive parents the ability to assess themselves, improve, and learn about adoption issues.
After the course, a home study has to be completed by law that includes an investigation into medical information, background checks, references, and an interview with a counselor.
Once everything is approved, a prospective parent will need to find the perfect child and even after the child is placed and a judge awards custody based on Florida statutes, many adoption entities continue to provide counseling and other services to help the child transition.
Florida Adoption & Legal Advice
This website is dedicated to the Pro-Se Floridian. The information contained here is for informational purposes only. We are proud of the time and effort we make in verifying and providing the most current information and forms for you to use. This is FREE legal information and not FREE legal advice.
There's no substitute for good legal counsel. Legal situations and questions can pop up without notice and any one of these situations could become a serious problem.
Options for Adoption in Florida
Anyone thinking of adopting should begin their Florida adoption process by reviewing the different avenues for adopting a child.
The cheapest way to adopt a child is to contact a state-run adoption agency about current children.
Currently it is estimated that over 60 percent of the children needing a good home are over the age of six and are ready for instant adoption.
The problem is that many people only search for infants.
Another avenue for a great Florida adoption is to seek help from a private agency.
Florida Adoption Agencies
Private agencies also maintain quite a long list of children needing a home.
The advantage of a private agency is the programs and services offered, and the majority of the children given up by a caring parent end up in a private agency.
Many of the children in state agencies are either seized or abandoned.
Before selecting a Florida agency, make sure they are licensed and do some research to see if they have good feedback from previous customers.

Adoption Attorneys
Finally, seeking the help of an attorney or other individual in the adoption process can help find a pregnant woman seeking to enter into an adoption agreement where the child is given up at birth.
In many of these agreements, the prospective parents are responsible for all medical costs, but they do receive a child in its first moments of life.

No matter which Florida adoption resource anyone decides to use, the result is hopefully an excellent adoption experience. For more information see our Adoption Attorneys page,

Adoption Risk Factors
The problem with any adoption process is that it is not guaranteed. Before anyone starts to search for the perfect service or child, the Florida adoption laws should be reviewed. In any adoption case, there are many risks involved and it is paramount that any prospective parents understand these risks.
Losing a child after taking him or her home, losing already invested money, and finding undisclosed fees are all common occurrences in the adoption process. Making informed decisions can affect the outcome and increase chances of successfully adopting a child.
Also, instead of the process taking a long time, understanding the law and what is involved in the adoption process can significantly reduce the time an adoption can take. In all cases, an attorney or adoption agency can help with the understanding of Florida statutes.
Giving Up A Child For Adoption
For Florida residents seeking to give a child up for adoption there is good news. Most programs give help with medical bills and living expenses. In addition, as the parent of a new child, you can participate in selecting a family and entering a confidential adoption plan.
In many cases, a mother giving their child up for adoption can follow their child's life as they grow up. Other positives include the fact that studies show a child should be told if they were adopted and most of the time they feel a positive special feeling rather than a negative "different" feeling.
Other Adoption Options
Florida residents seeking to adopt need to remember that they are not limited to adopting only children from Florida. Any resident can adopt a child from any other state or even another country.
In fact, international adoption agencies will help with this process. However, Florida is a great place to start because there are both infants and older children available.
Legal Documents Preparation Services

Your legal documents ready to file at a price you can afford!

Legal Documents Preparation Services
Your legal documents ready to file at a price you can afford!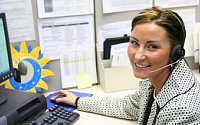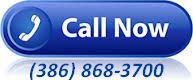 Our Petition Preparer Service can have all your documents professionally prepared after a brief interview with our experienced Legal Document Specialists. 
Your court papers will be in your hands and ready to file in as little as three days! We guarantee our work. Just ask us for a quote.
Article by Kenneth Diaz, Florida-Court-Forms.net © 2014 - 2019
Page last updated 06/28/17
You are here:
Home

>
Florida Adoption