Florida Legal Aid
Legal Aid & Legal Resources in Florida


Florida legal aid resources are excellent alternatives to legal assistance for low income and elderly Floridians.

We have compiled a list of legal aid programs in Florida.
Also provided are legal research tools and informational websites that we have found to be useful for our clients of all income levels.


Florida Legal Aid Resources
Here is a listing of various legal aid organizations and other legal resources in Florida.
We provide a short description for each one and a direct link to their websites for more information.
If you choose to try the free legal resources services available in Florida, be aware that there are eligibility requirements for most of these services. 
Gulfcoast Legal Services is a non-profit corporation providing free legal assistance to income eligible residents of the greater Tampa Bay area.
We have offices in Pinellas, Manatee, Sarasota and Hillsborough counties.

We also provide immigration services to residents of Pasco county as well as in the other four counties where we have offices. GLS has been in existence since 1978.
SelfHelpSupport.org is an award-winning site that supports a growing network of self-help program practitioners with an online clearinghouse of information relating to self-representation.
This site has an excellent directory of National Self Help websites and organizations.

Florida Legal Services, Inc. (FLS) is a nonprofit organization founded in 1973 to provide civil legal assistance to indigent persons who would not otherwise have the means to obtain a lawyer.
Bay Area Legal Services is a regional, non-profit public interest law firm that provides the highest quality legal counsel by assisting individuals and non-profit groups that have limited access to legal services.


The mission of Coast to Coast Legal Aid of South Florida is to improve the lives of low income persons in our community through advocacy, education, representation and empowerment.
FloridaLawHelp.org is administered by Florida Legal Services, Inc. and is produced in cooperation with Pro Bono Net and the legal service organizations and government agencies throughout Florida and the United States.

Florida Rural Legal Services, Inc. (FRLS) was founded in 1966 as a private, non-profit corporation. FRLS provides free civil legal assistance to indigents and low-income elderly people in thirteen counties in South Central Florida. FRLS also provides legal assistance to migrant workers throughout the state of Florida.
CLSMF is a nonprofit law firm serving twelve Florida counties.
Our mission is to provide access to justice through high quality legal assistance to low-income people.
Since 1966, dedicated CLSMF attorneys, paralegals, legal assistants, and advocates have worked diligently to solve civil legal problems that impact the day to day lives of Mid-Florida residents who cannot afford private attorney fees.

Legal Services of North Florida (LSNF) is a private non-profit corporation dedicated to providing free legal representation to low income people with civil legal problems. Client eligibility is based on financial income and asset guidelines set by the federal government. Cases are also screened based on a variety of factors including case type.

Another outstanding free Florida legal aid resource is provided by the Florida Bar.  Call the Florida Bar Lawyer Referral Service at
(800) 342-8011 and ask for a referral to an attorney on their Low Cost Panel. If you qualify, you will be referred to a private attorney who will charge you a reduced fee. 
More Legal Resources We Recommend
The Florida Association of Legal Document Preparers is an organization of professional document preparers helping self-representing litigants.

Search Thousands of Legal Forms by USLegalForms
Hard to find forms written by legal experts. US Legal is a trusted source for all your legal document needs.
Comprehensive Public Records Search Tools. Search by maiden/spouse name, age, DOB or SSN for unlisted numbers, addresses, roommates and family members.
Legal Documents Preparation Services

Your legal documents ready to file at a price you can afford!

Legal Documents Preparation Services
Your legal documents ready to file at a price you can afford!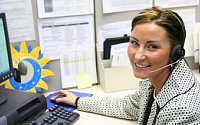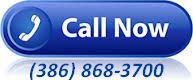 Our Petition Preparer Service can have all your documents professionally prepared after a brief interview with our experienced Legal Document Specialists. 
Your court papers will be in your hands and ready to file in as little as three days! We guarantee our work. Just ask us for a quote.
Article by Kenneth Diaz, Florida-Court-Forms.net © 2014 - 2019
Page last updated 06/12/17
You are here:
Home

>
Legal Aid