Florida Child Custody Laws

Know About Custody & Time Sharing


What you should know about child custody and Florida Law. Like many legal determinations, child custody falls under state family law.

In the 2009 Florida statutes, Title VI, Civil Practice and Procedure, Chapter 61, Dissolution Of Marriage; Support; Time-Sharing.
Section 61.13 covers support of children; parenting and time sharing; and powers of the court, cover much of the legal code associated with child custody laws.
This section is not the only place associated with Florida child custody law as there are other references woven throughout Florida statutes.


Custody Laws in Florida

For example, Section 1.13(2)(b)1 states,
"It is the public policy of this state to assure that each minor child has frequent and continuing contact with both parents after the parents separate or divorce, and to encourage parents to share the rights and responsibilities and joys of child-rearing."
Florida Child Custody Law - Equal Consideration
After considering all relevant facts, the father of the child shall be given the same consideration as the mother in determining the primary residence of a child, irrespective of the age or sex of the child."
This statement is echoed throughout Florida law as all child custody decisions are based only on what is best for the child and not necessarily what either parent desires.


Child's Best Interest Clause

How does Florida custody law determine the best interest of the child?
The decision is up to the court, but section 61.13(3) contains a list of considerations that become part of the custody decision.
First, the court will favor the parent that will allow and encourage a continuing parent-child relationship with the other parent.
This includes honoring the time-share schedule and being reasonable to any changes that may occur.
Next, the court will seek to find which parent is more likely to put the needs of the child before their own.
Stability and the length of time the child has lived in a particular environment will also play a role in the decision.
A child's life does not need to be severely interrupted because the parents decide to be apart.


Parenting Plan & Time-Sharing

The Parenting Plan will be evaluated to ensure it is complete and supports schooling of children in public school.
Interrupting school time is not considered an option, so the best results will minimize any impact to a child's schooling.
In most cases a home study and/or a character study will be conducted to determine with parent is more mentally and physically healthy to be a primary guardian.
Other factors include moral fitness of both parents, how parental responsibilities will be separated, how involved the parents will be in the child's social and non-social life, and which parent will provide the most stable routine.
Additionally, Florida child custody law provides that if the child is old enough to consult, they will be asked which parent they prefer to live with.
Finally, background checks will be done on both parents to determine if any documents or information has been falsified or if either parent has a negative background.


Divorce and Child Custody

If the parents of the child in question are getting a divorce, a parenting course is required by Florida law to help them learn about the aspects of being a single parent.
Parenting courses teach that children need to have the benefit of having two parents involved in their lives.
Florida laws seek to manage this idea by attempting to include both parents as much as possible. In fact, Florida child custody law prohibits one parent from keeping the other parent away from their child completely.
If either parent does not abide by the rulings of the circuit court without proper cause, he or she will essentially be in contempt of court.
Section 61.13 explains that the court can set any time-sharing mismatch right by allowing the other parent to keep the child longer, make the parent who did not abide by the Parenting Plan attend a parenting class, and/or even pay for the legal fees and attorney fees of the other parent to get the problem resolved.
In addition to all of these, the court may impose many other reasonable sanctions due to the noncompliance with the Parenting Plan, to include community service.
In any situation, Florida child custody begins with some type of petition.
The petition can be related to establishing paternity, a divorce, or a petition for support without a dissolution or marriage between married people.
In all of these situations, a Parenting Plan and other information must be filed in the applicable county circuit court.
The recommended approach to a Florida child custody case is to hire an attorney, seek legal aid help, or get the help of a document-preparing agency when filling out all of the correct forms.
Accurate and in-depth data will aid the custody case and make it easier for all parties to complete.


Legal Documents Preparation Services

Your legal documents ready to file at a price you can afford!

Legal Documents Preparation Services
Your legal documents ready to file at a price you can afford!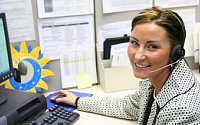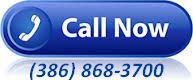 Our Petition Preparer Service can have all your documents professionally prepared after a brief interview with our experienced Legal Document Specialists. 
Your court papers will be in your hands and ready to file in as little as three days! We guarantee our work. Just ask us for a quote.
Article by Kenneth Diaz, Florida-Court-Forms.net © 2014 - 2019