Which Divorce Form: Father is not the Husband?
by Ame from Century, Florida, Escambia County

Husband went to prison in 2002. We have not lived together in 13 years.


I had 2 kids with other men, can I file divorce without property and children or do I have to file dissolution of marriage with children.
We have no property assets or any ties to each other and he's not my minor children's father.
I have paper from child support state of Florida stating he's not the father. Can I file myself and how should I file myself I have 3 sets of divorce papers. Please help.
Answer to Florida Divorce Question
Dear Ame,
First of all, yes you can file by yourself. This is something that many people do successfully every day. As a Pro Se filer, however, the wading through the legal forms can be quite cumbersome.
Since your children are not the biological children of your soon to be ex then you are required to file for a dissolution with children, assuming that your children were born during the marriage.
For more information on which divorce procedure to use, take a look at our
Florida divorce forms
page. You will have to make sure that it is clear that the children are not his biological kids though.
On the financial affidavit, I have found it easier to put children's expenses in an 'other' category so that it doesn't trigger a conflict with the dissolution petition.
It wasn't clear if your Husband is still in prison or not. If he is still in prison, serving him the papers will be quite easy, but sometimes takes a
little longer since your process server may need to make an appointment with the security of the prison.
If he is not in prison, it will be very important that you know where he lives in order to serve him.
The best scenario, however, would be to communicate with him directly so that you can file together, have all the documents signed in agreement and get the final judgment of dissolution very quickly.
Legal Advice and Florida Court Forms
Notice: We provide these answers to the general public and our website visitors as a means to further their online legal research. These answers are merely suggestions and should not be regarded as legal advice.

If you need legal advice, we recommend LagalMatch's Lawyer Referral Service. Many lawyers offer free initial consultations. Get the legal advice you deserve.
---
Florida Court Forms' Petition Preparer Service
Your legal documents ready to file at a price you can afford!
---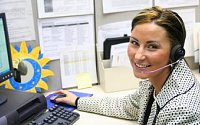 (800) 868-3010
Our Petition Preparer Service can have all your documents professionally prepared after a brief interview with our trained Florida Legal Document Specialists.
Your court papers will be in your hands and ready to file at the courthouse in as little as three days! We guarantee our work. Just ask us for a quote.

---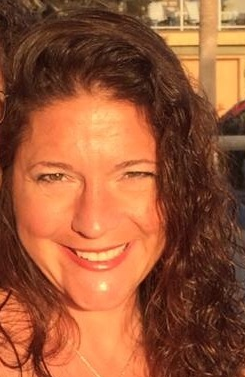 Answer provided by Christine Marinkovich, (954) 734-9560, Affordable Divorce Source
Christine is the owner of Affordable Divorce Source and an FALDP Ambassador since 2010. Affordable Divorce Source is a stress-less, cost effective non-lawyer alternative to divorce and other family law issues. You may contact her now for more information.

---