Legal Documents Preparation

Fast • Professional • Affordable • Paralegal Services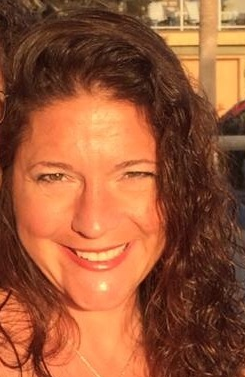 Christine Marinkovich
Divorce With Dignity
Find out how affordable our Document Preparation Service really is.
We prepare your court forms after a brief interview with our friendly staff.
Your court papers are professionally prepared, and ready to sign and file at the court or with the new e-file system.
Just fill in the form below.

In the large box titled Enter Your Details just write what you would like us to quote for you.
Please include as much information and background as you think is necessary. This will help us get you an accurate, affordable quote.


How Does the Documents Preparation Service Work?

STEP ONE
A Florida Legal Document Preparer will contact you to get the details of your case and schedule an interview at a convenient time for you. Days or Evenings!

STEP TWO
After the Document Interview, we prepare your documents and then send them to you by secure e-mail for your approval. Documents are completed within 3 days in most cases.

STEP THREE
Review and approve your documents. If there are any changes or additions to make, we will make them for you and send the revisions instantly.

STEP FOUR
Sign and file your documents with the clerk of the court using our easy to follow instructions. Documents are also e-file compatible.


About Christine Marinkovich, Divorce With Dignity

Divorce with Dignity – Broward specializes in legal document preparation, mediation and court facilitation for all Family Law issues. 
We make the process easy, stress-less, and very affordable. 
I have gone through what you are now experiencing and can help you.

You do not need to spend thousands of dollars and you don't have to go get one of those overwhelming packets from the court – just a short interview and I will collect all the information I need to complete your documents and then I will walk you through the process of filing.

The most important thing for you to do once you have decided to divorce, modify child support, establish paternity and/or visitation, adopt, change your name etc. is to make the transition with as little disruption to your life as possible. 
Start in a positive direction by not falling into the same mindset of the past; divorce and other family law issues does not have to be a fight!  You can come to an agreement.
Instead of looking at your situation as a way to "win" an argument, look at it as a solution to move on in a positive direction.
--Christine

Request Your Affordable Doc Prep Quote


A Note About Our Document Preparation Service

Our service provides legal documents for consumers who are self-represented (also known as pro se litigants).  Most people understand that a paralegal is someone who prepares legal documents and a paralegal service is a business that offers the preparation of these documents to the public. 

In Florida, as a business providing documents and services for the self represented, we are not required to be supervised by an attorney unless we call ourselves paralegals. 

We abide by all rules and guidelines and we prefer to be referred to as Legal Document Preparers.  We offer an affordable pro-se document preparation service to consumers who are proceeding in court without a lawyer. 

Page last updated 04/30/2015
You are here:
Home

>
Paralegal Services