Florida Divorce from Another State?
by Matthew from Brooklyn, New York

I need to file for a divorce but I now reside in another state. What steps can I take to accomplish this?


Can I file as the petitioner in Florida? Wife lives in Orlando. Thank you.
Answer to Florida Divorce Question
Dear Matthew,
One of the main requirements in getting a divorce in Florida is that you have resided here for at least 6 months prior to filing the petition.
Since you are living in another state you really cannot file in Florida.
I'm not sure how long you have been living in New York, but you can probably file there after you have lived there for the time that the state of New York requires.
Another option for you to get divorced if you want the case filed in Florida is to ask your soon to be ex to file as the Petitioner.
As long as your divorce isn't contested this should work fine for you living in New York.
In an uncontested divorce the Respondent is not required to attend the Final Hearing as long as you aren't filing a simplified divorce.
You can file your documents online and waive having to attend the final hearing by filing ans
Answer and Waiver form
.
If your circumstances are more along the lines of being contested (not in agreement) then it may be best for you to file in New York.
Contested divorces usually have a lot more in an out of court situations and traveling all the way to Florida would be quite cumbersome.
Working out an agreement with your wife is always
best since it will save you a lot of money, time and stress. See our
Marital Settlement Agreement page
for more information.
I always try to keep the decision of how the children will be handled and how any assets or liabilities will be divided in the hands of my clients instead of being decided by a judge.
If you can come to an agreement, it really doesn't matter which court you get your final judgment from.
Legal Advice and Florida Court Forms
Notice: We provide these answers to the general public and our website visitors as a means to further their online legal research. These answers are merely suggestions and should not be regarded as legal advice.

If you need legal advice, we recommend LagalMatch's Lawyer Referral Service. Many lawyers offer free initial consultations. Get the legal advice you deserve.
---
Florida Court Forms' Petition Preparer Service
Your legal documents ready to file at a price you can afford!
---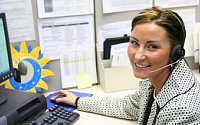 (800) 868-3010
Our Petition Preparer Service can have all your documents professionally prepared after a brief interview with our trained Florida Legal Document Specialists.
Your court papers will be in your hands and ready to file at the courthouse in as little as three days! We guarantee our work. Just ask us for a quote.

---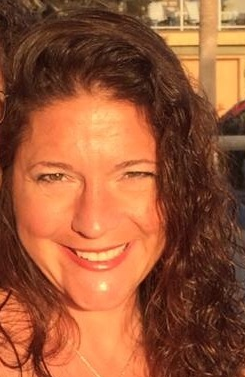 Answer provided by Christine Marinkovich, (954) 734-9560, Affordable Divorce Source
Christine is the owner of Affordable Divorce Source and an FALDP Ambassador since 2010. Affordable Divorce Source is a stress-less, cost effective non-lawyer alternative to divorce and other family law issues. You may contact her now for more information.

---