Florida Chapter 7 Bankruptcy
Filing a Chapter 7 Bankruptcy in Florida
Florida Chapter 7 Bankruptcy: Under the Federal Bankruptcy Code, there are multiple types of bankruptcies available to Florida residents. An individual can qualify for a Florida chapter 7 bankruptcy if their income and expenses meets certain criteria.
This type of bankruptcy does not involve the filing of a repayment plan, as it is a means of liquidation to discharge debts. 
At the beginning of the chapter 7 process, a trustee is appointed to a case in order to identify and sell or liquidate any non-exempt assets in order to pay off the creditors of the individual filing for bankruptcy. 
An individual can qualify for a Florida chapter 7 bankruptcy if he or she passes the "means test". 
Chapter 7 Bankruptcy in Florida
If a debtor's current monthly income is more than the state's median income, the Bankruptcy Code requires the application of a means test in order to make sure that the law is not being abused.  
If the individual(s) meet the means test and are eligible for a chapter 7 bankruptcy then they must receive credit counseling prior to filing.  
The idea of a chapter 7 bankruptcy is to give an individual a fresh start on their finances in order to make them a productive citizen again.  
Corporations and partnerships can file for chapter 7, but those entities cannot receive a discharge from debts without any liquidation of other assets. 
How Does a Florida Chapter 7 Bankruptcy Begin?
A chapter 7 bankruptcy begins with the filing of an initial petition by a debtor or debtors.  
Along with the petition, the debtor must file a schedule of assets and debts, a full listing or schedule of current income and expenditures, a full statement of financial affairs, and a schedule of executor contracts and unexpired leases.  
The idea is to give the court a complete picture of a debtor's financial situation.  
All debts and assets should be listed in these documents in order for everything to be included in the bankruptcy case.  
Once everything is filed with the court, a trustee is appointed to the case.  
The trustee will oversee the case and the debtors must submit tax statements, a certificate of credit counseling, and a copy of a debt repayment plan from a credit counselor.  
The good news for any Florida resident is that according to Florida law there are many types of assets that are exempt from being liquidated.  
This is why it is recommended that anyone seeking a chapter 7 bankruptcy consult an attorney before filing.  
What Is The Bankruptcy Stay?
More good news for Florida residents is that once a debtor files for bankruptcy most collection efforts are required to stop.  
This means no harassing phone calls, no foreclosure proceedings, or other debt collection efforts.  
This period of no collection efforts is called a stay.  
The Bankruptcy Creditor's Meeting
Around 20 to 40 days after the initial Florida Chapter 7 bankruptcy filing and stay period start date, the trustee appointed to the case will hold a creditors meeting.  
During this meeting, the trustee puts the debtor under oath and requires him or her to answer questions from both the trustee and the creditors. 
The Bankruptcy Trustee's Report
Immediately after this meeting, the trustee will respond to the court as to whether the bankruptcy is abuse or not.  
The trustee will also advise the debtor of the various consequences of a Florida chapter 7 bankruptcy.  
If the case does not involve any assets to liquidate then the case is considered a no-asset bankruptcy.  
If the case does involve assets then the trustee will sell off any assets in order to pay back creditors.  
Once this process is concluded, a judge can rule on the case.  
The Bankruptcy Judge
If the judge grants the debtor a discharge on his or her debts then a letter will be sent from the court to a creditor ordering them to stop debt collection procedures.  
Once this order has gone out, if a company continues to try to collect on past debts, the company may be fined due to contempt of court.             
The Florida Chapter 7 bankruptcy is the most common type of bankruptcy that individuals seek.  
It allows them to be discharged from their debts and keep some personal property and assets under Florida law. 
It is important to understand that filing chapter 7 does not release a debtor from all debts.  
Some tax debts, student loans, some mortgages, and even other debt may not be discharged under law.  
Additionally, the court may revoke a chapter 7 discharge on the request of the trustee, a creditor, or if a debtor committed any sort of fraud.  
In order for any type of bankruptcy to go smoothly for a debtor, the debtor must have excellent financial records and be honest in all dealings.  
---
Legal Documents Preparation Services

Your legal documents ready to file at a price you can afford!

Legal Documents Preparation Services
Your legal documents ready to file at a price you can afford!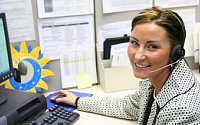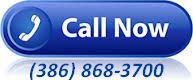 Our Petition Preparer Service can have all your documents professionally prepared after a brief interview with our experienced Legal Document Specialists. 
Your court papers will be in your hands and ready to file in as little as three days! We guarantee our work. Just ask us for a quote.
You Are Here → Home › Bankruptcy › Chapter 7