Florida Bankruptcy Exemptions
State Exemptions For Bankruptcy in Florida
Florida Bankruptcy Exemptions: Citizens have the right to file for bankruptcy in a federal court in any state in the nation in which they live. The Federal Bankruptcy Code is the supreme authority on bankruptcy filing, but it allows each state to set its own exemptions.
The good news for any Florida resident is that the Florida laws protect its citizen's assets more than many other states. 
This page will give an overview of the various Florida bankruptcy exemptions available to Florida residents, but it is just an overview and not all-inclusive.  
Since every situation is somewhat different, if there is a question as to whether something will be an exemption or not then an attorney should be consulted.
Florida Bankruptcy Exemptions
A Florida bankruptcy exemption is some type of personal property or entitlement that is protected and cannot be claimed by unsecured creditors in the bankruptcy process.  
The idea of Florida bankruptcy exemptions is to allow a debtor, or person filing for bankruptcy, the ability to maintain enough personal property or resources to have the ability to start over after declaring bankruptcy.
Florida Property Exemptions
The biggest concern in most bankruptcy cases deals with a person's home or real estate.  
If it is their primary residence, under Florida homestead laws, the homestead exemption can be applied to protect up to 160 acres of connected land outside of the city and a house in the city.  
The debtor has to file a homestead declaration with the county, as it must be their primary residence.  
Rental properties and investment properties do not count as a homestead exemption or a Florida bankruptcy exemption.   
Insurance Exemptions
The next exemption category outside of a person's home deals with insurance.  
Florida allows debtors to retain annuity contract proceeds, but this does not include lottery winnings.  
Florida also allows exemptions on death benefits payable to a specific beneficiary, but not a deceased person's estate. 
For example, if a dead relative leaves a debtor a certain amount of money personally, then that money is exempt, but if the person is receiving money from an estate of a deceased relative then that money is not exempt.  
Other insurance exemptions included in Florida bankruptcy law are disability or illness benefits, fraternal benefit society benefits if they were received before October of 1996, and life insurance cash surrender value. 
Pensions and Miscellaneous Exemptions
The next categories of exemptions in Florida are titled miscellaneous and pensions.  
Under miscellaneous exemptions, alimony and child support are exempt because they are needed for support of a child or agreed upon in a divorce settlement in order for a person to live on their own.  
Also under miscellaneous is damages to employees for injuries in hazardous occupations.  
Some pensions are exempt from bankruptcy proceedings if it is a pension for county officers or employees of a county, firefighters, highway patrol officers, police officers, state employees, schoolteachers, and pensions from IRAs, Roth IRAs, and ERISA-qualified benefits. 
Personal Property Exemptions
Some personal property is also exempt from being taken in a bankruptcy and included in chapter 222 of Florida statutes.  
Listed in this section is deposits into prepaid trust for college education of a child, deposits into prepaid medical savings account, deposits prepaid into hurricane savings accounts, and deposits for funeral contracts (chapter 497.56(8)).  
Other personal property exempted include federal tax refunds/credits, health aids, and motor vehicle investment up to $1000.   
Other Florida Bankruptcy Exemptions
Public benefits, wages, and wild card are the last three categories of exemptions in bankruptcy cases.  
Public benefits include any entitled public assistance such as welfare or help with children, social security benefits, unemployment compensation benefits, veterans benefits, worker's compensation, and crime victims compensation.  
Under the wages exemption, Federal government employee pension received 3 months prior to any execution or collection of the funds is exempt.  
Finally, under the wild card heading any personal property necessary to maintain one's life up to $1000 for a single person or up to $2000 for a married couple may be exempt.  
If a filer feels there is a reason for something to fall into this category then they should consult an attorney to see if something qualifies. 
While this list contains many exemptions, it is important to realize that there are also specific personal debts that cannot be forgiven or discharged in a bankruptcy.  
This list is not as long as the one above but it includes some tax debt, student loans, and other solid forms of debt.  Here is the comprehensive list of Florida Bankruptcy Exemptions.
Outside of what is written in law, it is up to a bankruptcy judge to determine what can and cannot be exempt under both Florida and Federal law.  As mentioned above, seeking the advice of an attorney is the best way to begin any bankruptcy case.  
Legal Documents Preparation Services

Your legal documents ready to file at a price you can afford!

Legal Documents Preparation Services
Your legal documents ready to file at a price you can afford!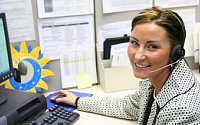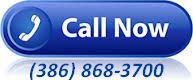 Our Petition Preparer Service can have all your documents professionally prepared after a brief interview with our experienced Legal Document Specialists. 
Your court papers will be in your hands and ready to file in as little as three days! We guarantee our work. Just ask us for a quote.
You Are Here → Home › Bankruptcy › Bankruptcy Exemptions