Florida Chapter 13 Bankruptcy
Filing Chapter 13 Bankruptcy in Florida
Florida Chapter 13 Bankruptcy:  Another name for a chapter 13 bankruptcy is a wage earners plan.

This type of bankruptcy enables people with a steady job and steady income to work with a court and establish some type of payment plan to get out of serious debt.
Instead of a complete discharge, the idea of a Florida chapter 13 bankruptcy is to make an individual's debt more manageable.  Typically, the agreement to pay back debt works on a 3-year to 5-year plan, but cannot exceed 5 years.  
To qualify for a chapter 13 bankruptcy in Florida any individual can file as long as their unsecured debt is less than $307,675 and secured debts are less than $922,975.       
For Florida residents, there are many advantages to filing a Florida chapter 13 bankruptcy. 


Chapter 13 Bankruptcy in Florida
First, it offers homeowners a way to save their homes from foreclosure and make the mortgage manageable.  
In fact, when a homeowner files for chapter 13 bankruptcy, all foreclosure proceedings stop.  
Second, it allows individuals to restructure or reschedule other secured debt payments.  Restructuring often lowers payments.  
Finally, the biggest advantage of a Florida chapter 13 bankruptcy is that it offers a way to consolidate all debt in order to pay if off in the 3 to 5 year plan mentioned above. 
The Chapter 13 Bankruptcy Petition
Like all bankruptcies, a Florida chapter 13 bankruptcy begins with the filing of a petition.  
In addition to the petition, the debtor(s) will have to file multiple schedules of all assets, liabilities, current income, expenditures, any leases, and a full statement of financial affairs.  
These forms, when filled out completely, give the court a full picture of an individual's financial situation.  
Once a trustee is appointed to the case, the debtor will also have to submit tax returns and other financial documents to the trustee.  
The Bankruptcy Trustee
The role of the trustee in a chapter 13 bankruptcy case is to both evaluate the case and serve as a disbursing agent, collecting money from the debtors and disbursing it to creditors.  
Like a chapter 7, once a petition is filed, a stay period ensues which stops all debt collection efforts.  
The clerk of the bankruptcy court will send out all papers to creditors, letting them know the status of a bankruptcy.  
Within 15 days of filing the original petition, the debtor will have to provide the court with a repayment plan to be decided on.  
The Bankruptcy Creditor's Meeting
Next, between 20 and 50 days after the petition is filed, the trustee will hold a creditors meeting where the trustee and the creditors can ask questions of the debtor.  
This meeting also gives the trustee the opportunity to discuss the ramifications of a chapter 13 bankruptcy with the debtor and offer any other available options.  
This meeting is essentially to resolve the payment plan created by the chapter 13 filing.  
If an unsecured creditor wants to receive money in a chapter 13 case, they have to file their claims with the court within 90 days after the first meeting date.  
After the meeting, the case is finalized when the trustee, creditors, and debtor(s) attend a court hearing and a financial plan is either approved or denied.    
Creditor's Claims in Chapter 13 Bankruptcy
In a chapter 13 bankruptcy, there are 3 types of claims.  
The first is a priority claim which are those granted special status by law such as taxes and the legal fees associated with the bankruptcy case.  
Second, secured claims are those that have some type of collateral such as a vehicle, land, etc…  In secured loans, something can be repossessed or taken back by the creditor.  
The final type of claim is for unsecured debt or debt that has no collateral property for a creditor to take back.  
The Chapter 13 Repayment Plan
The repayment plan must cover priority claims in full unless a priority creditor chooses to be moved further down the list.  
The plan should cover all secured debt to at least make sure the creditor gets the full value of the collateral.  
In the case of unsecured debt, a debtor does not necessarily have to pay back all debts, but they will pay any disposable income to these creditors. 
Once the court confirms a repayment plan it binds the debtor and creditors to that plan.  
Advantages of a Chapter 13 Bankruptcy
Another advantage of filing a Florida chapter 13 bankruptcy is that a debtor can still choose to file chapter 7 if anything changes.  
The law covering chapter 13 rulings is very complex and it is extremely important that everything is filled out correctly and all income and debts are listed to the court.  
Once a debt is paid based on the repayment plan, that debt is then discharged and there is no longer a need to pay that creditor.  The overall goal is for a debtor to get out of debt. 
Legal Documents Preparation Services

Your legal documents ready to file at a price you can afford!

Legal Documents Preparation Services
Your legal documents ready to file at a price you can afford!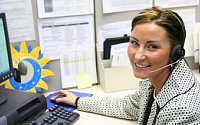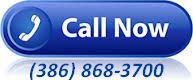 Our Petition Preparer Service can have all your documents professionally prepared after a brief interview with our experienced Legal Document Specialists. 
Your court papers will be in your hands and ready to file in as little as three days! We guarantee our work. Just ask us for a quote.
Article by Florida Court Forms, Florida-Court-Forms.net © 2014 - 2016
Page last updated 03/19/2015
You are here:
Home

>
Bankruptcy

>
Chapter 13