Florida Bankruptcy Records
Finding Bankruptcy Records in Florida
Florida Bankruptcy Records:  Like all legal cases in every state, bankruptcy records are maintained, filed, and stored. All Florida bankruptcy records are considered public records and a person can obtain these records by contacting and ordering them through the right office where they are stored.
While a case is active, the clerk of the court maintains all of the files at their office and a person can review a case, but not remove any original documents. 
The clerk's office will charge $.50 per page up to five pages.  
If a person is requesting more than five pages, then the clerk's office will have to place an order with a contract copy service.
For all questions regarding court records, the initial requests should begin with the court clerk's office and if the answer is not at that level, they will point anyone toward the right answer. 
Bankruptcy Records in Florida
Records can be accessed through the internet from a national archives website. 
According to the national archives southeast region's archive in Atlanta, Georgia. 
Florida bankruptcy records dating back as far as 25 years can be accessed online, by mail, or by fax.  
To order bankruptcy case information, a searcher will need to acquire case information from the Federal court.  
This request should include the city in which the court is located, the case number given, the case file name, an applicable transfer number, location number, and agency box number.  
While this information may sound cryptic, the clerk of the bankruptcy court can provide all of these numbers and associated information.  
In order for the archives office to send any information to anyone, they will need contact information for the searcher including the name, address, city, state, zip code, and a contact telephone number for any questions.   
Information In a Bankruptcy Records Search
For bankruptcy cases, a searcher will order a pre-selected documents package costing $25.00 for an uncertified copy or $40.00 for a certified copy.  
Once received, this package will contain the discharge of the debtor, order of dismissal, or final decree on the case.  
This shows the court's decision related to the bankruptcy case.  Next, the searcher will be given a copy of the voluntary petition originally filled out and signed by the debtor.  
Finally, the package contains a full summary of debts and property along with attached schedules D, E, and F.
What Florida Bankruptcy Records Are Not Available?
If a Florida bankruptcy case is older than 25 years, the records may or may not be available.  
The national archives branch has numerous records older than 25 years, but due to the lack of storage space, finding the right files takes more research.
Research can be initiated in person with a researcher's card, by telephone, or by electronic mail.  
Anyone searching for these archived records needs to have as much information as possible about the case and people involved in order for the search to be successful. 
Florida Bankruptcy and Credit Reports
Outside the realm of historical research, most people want to know how a bankruptcy will stay on their credit report.  
A credit report is one of the many reports produced by credit reporting agencies to lenders in order to make lending decisions.  
Typically, a chapter 7 bankruptcy filing stays on a credit report for 10 years and a chapter 13 stays on a credit report for approximately seven years.  
Chapter 13 shows that an individual is working to pay off certain debts and the seven years mentioned above is just a guideline.  
According to the Fair Credit Reporting Act, a credit reporting agency can report a chapter 13 bankruptcy for up to ten years.  
Most people try to avoid bankruptcy until the last possible minute because they believe it will automatically destroy their credit rating.  
While the credit report is a historical bankruptcy record, it is actually in the debtor's best interest to show the bankruptcy on their credit report.  
A person is more credit worthy after a bankruptcy than before since old debts no longer have a claim on future income.
Accuracy and a bankruptcy records search
No matter the reason for seeking Florida bankruptcy records, accurate information is needed.  
If you, as a searcher for a record, is the one who went through the bankruptcy, then making sure all information is reported correctly to a credit report and all historical records are accurate can affect the future as far as credit is concerned.  
If you are searching for a historical record on someone else for any reason, the best place to start is the court that originally ruled on the bankruptcy case.  
Keep in mind that a successful search for any Florida bankruptcy record needs to be as detailed as possible. 
---
Legal Documents Preparation Services

Your legal documents ready to file at a price you can afford!

Legal Documents Preparation Services
Your legal documents ready to file at a price you can afford!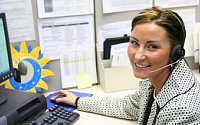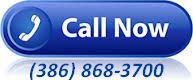 Our Petition Preparer Service can have all your documents professionally prepared after a brief interview with our experienced Legal Document Specialists. 
Your court papers will be in your hands and ready to file in as little as three days! We guarantee our work. Just ask us for a quote.
You Are Here → Home › Bankruptcy › Bankruptcy Records