Florida Bankruptcy Court
Federal Bankruptcy District Courts
Florida Bankruptcy Courts:  Anyone considering bankruptcy in the state of Florida will have to file a petition with the appropriate bankruptcy court. Bankruptcy law is covered in the United States Constitution and under federal law as well as state law.
For this reason, any petitioner seeking a bankruptcy has to go through a federal court.  
The correct courthouse is one in which services the area the petitioner primarily lives. 
The overall process for the bankruptcy case follows the process governed by the Federal Rules Bankruptcy Procedure and local rules of each bankruptcy court. 
These same rules set forth all of the legal formats, forms, and procedures for dealing with the debts of Florida's citizens and businesses. 
The Florida Bankruptcy Courts
The fundamental goal of courts is listed in many sources as a way to give debtors a financial fresh start from burdensome debts and give them the ability to again be productive citizens. 
Florida Bankruptcy Courthouses
The Florida Bankruptcy Courts are located throughout the state and organized into three districts.  
The Florida Middle District Court has locations in Fort Meyers, Orlando, Jacksonville, and Tampa.  
An online search for "Florida Middle District Court" will yield the main website presenting an overview of bankruptcy, the types of bankruptcy available, and even resources on how to find the right forms or find legal counsel.  
The Florida Northern District Court has locations in Gainesville, Panama City, Pensacola, and Tallahassee.  
Like the middle district court, a similar web search will take anyone curious to a similar main website with all the resources needed for a successful bankruptcy.  
Finally, The Florida Southern District Court has locations in Ft. Lauderdale, Miami, and West Palm Beach and offers the same resources as those mentioned above. 
Each Florida bankruptcy court has a clerk assigned to it and the person with the power over any bankruptcy case is a federal bankruptcy judge.  
The judge has the ability to decide any matter connected with a bankruptcy case such as whether a debtor is eligible for a bankruptcy and can they receive a discharge of debts.  
The role of the filer or debtor is very limited with the court.  In most cases, a trustee is appointed to handle the case.  
For example, in most chapter 7 bankruptcy filings, a debtor will not have to appear in court or meet with a judge until the final discharge hearing.  Most of the meetings surrounding bankruptcy happen at a trustee's office rather than the Florida bankruptcy court. 
The overall goal of a bankruptcy court is to determine the overall discharge in a bankruptcy case.  A discharge is when a court releases a debtor from personal liability on specified types of debts.  
After the Bankruptcy Discharge
Once a court has discharged a debt, creditors can no longer harass the debtor for repayment.  The timing of the discharge will vary based on the type of bankruptcy filed.  
In some cases, the court may grant a discharge from certain debts promptly after a fixed time after filing.  
Typically, this date will happen at about four months after filing.  In the case of a bankruptcy where a debtor is seeking to pay back creditors then the discharge will happen once an agreed upon amount is paid back to a creditor.  
When a debtor receives a discharge, a discharge letter will be mailed from the bankruptcy court to all creditors letting them know of the court's decision.  
This is an important document because creditors that still seek to collect any debts discharged by a Florida bankruptcy court will be in contempt of court and subject to punishment.  
In all bankruptcy cases, creditors have the right to object to any possible discharge, but must do so in a formal manner to the court.  The bankruptcy judge has the ability to deny a discharge if anything is amiss.  
What Does The Bankruptcy Clerk's Office Do?
Other than mailing out the documents mentioned above to creditors, the Florida bankruptcy court clerk provides clerical and legal support to the court.  
This support comes in the form of processing filed documents, maintaining case-related papers, collecting authorized fees, sending notices, entering judgments and other orders, informing parties of scheduled hearings, and handling all inquiries from the public or attorneys. 
It is important that anyone seeking a bankruptcy needs to understand that a Florida bankruptcy court will not give legal advice or specifically represent a person filing for bankruptcy.  
The court is limited to supplying the forms through their websites, offering literature, and even video resources on bankruptcy law.  
All of the Florida bankruptcy courts recommend that anyone seeking to file bankruptcy seek legal counsel from an accountant, legal aid, or attorney before filing.
---
Legal Documents Preparation Services

Your legal documents ready to file at a price you can afford!

Legal Documents Preparation Services
Your legal documents ready to file at a price you can afford!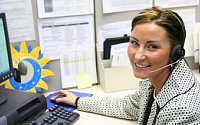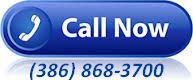 Our Petition Preparer Service can have all your documents professionally prepared after a brief interview with our experienced Legal Document Specialists. 
Your court papers will be in your hands and ready to file in as little as three days! We guarantee our work. Just ask us for a quote.
You Are Here → Home › Bankruptcy › Bankruptcy Courts