Florida Gay Adoption
2010 Ruling Allows Gay Adoption in Florida
Florida Gay Adoption: The law prohibiting gay people from adopting is still written in black and white in the Florida Statutes. And, technically, it will remain the law until the legislature changes, amends, or repeals it.
But a September 2010 Third District Court of Appeals ruling has created a sea change in how that law will be enforced.
The September ruling affirmed a 2008 ruling in Miami which also found the prohibition unconstitutional.
Neither judge could reconcile the hypocrisy of the law to real life.
Florida is the only state to have a blanket statutory prohibition against gay adoption. Arkansas and Utah ban any unmarried straight or gay couples from adopting or fostering children. Mississippi bans gay couples, but not single gays, from adopting.
Lesbian & Gay Adoption in Florida
Commenting on the September ruling, Robert Rosenwald, lead counsel for the Florida American Civil Liberties Union (ACLU), stated:
"Clearly, Florida's gay adoption law was the most draconian in the nation until today."
Florida Gay Adoption Ban & Foster Parenting
The hypocrisy runs deep. At the same time that gays were prohibited from adopting; those same individuals were allowed to be foster parents.
One argument in opposition to the Florida gay adoption ban was that the children of gay parents would be stigmatized because of their parents' homosexuality.
If that argument followed logic, then wouldn't the foster children of gays be similarly stigmatized? Either both statements must be true; or neither statement is true.
Judge Cindy S. Lederman of Miami ruled in 2008 that the Florida gay adoption ban violated the adoptive father's rights under the of the U.S. Constitution.
Right of Equal Protection
The 14th Amendment, Section I states:
… No state shall make or enforce any law which shall abridge the privileges or immunities of citizens of the United States; nor shall any state deprive any person of life, liberty, or property, without due process of law; nor deny to any person within its jurisdiction the equal protection of the laws.
In all Florida adoptions, except for family adoptions, the adoptive parents must be approved by the Department of Children and Families (DCF).
Adoptive parents must pass a background check and undergo a home study.
Is The Florida Gay Adoption Ban Discrimination?
Prohibiting an adoption based solely on whether an adoptive parent is gay; is like prohibiting an adoption based on an adoptive parent's race.
In Judge Gerald B. Cope Jr.'s 35 page Third DCA opinion, he stated: "It is difficult to see any rational basis in utilizing homosexual persons as foster parents or guardians on a temporary or permanent basis, while imposing a blanket prohibition on adoption by those same persons." (In re Adoption of X.X.G.)
Soon after Judge Cope's ruling Governor Charlie Crist announced that the state of Florida will immediately cease enforcing the Florida gay adoption ban.
The American Civil Liberties Union (ACLU) and Martin Gill, the gay adoptive father at the center of the controversy, want to take the case to the Florida Supreme Court; so that gay adoption becomes legal throughout the state -- once and for all.
---
---
Self Help Guides

---
Florida Adoptions

Grandparent, Stepparent & Family Adoptions in Florida
The Self Help Guides' Florida Family Adoptions includes updated information, new custom forms, and the processes & procedures you will need to adopt an extended family member in Florida.
Suitable for Grandparents, Stepparents, Aunts & Uncles, and Cousins who would like to adopt a child or children related by blood.

This self help guide includes interactive forms, sample adoption petitions, and instructions on how to successfully complete a Family Adoption in Florida.
Read more...
Legal Documents Preparation Services

Your legal documents ready to file at a price you can afford!

Legal Documents Preparation Services
Your legal documents ready to file at a price you can afford!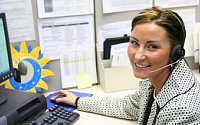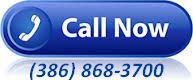 Our Petition Preparer Service can have all your documents professionally prepared after a brief interview with our experienced Legal Document Specialists. 
Your court papers will be in your hands and ready to file in as little as three days! We guarantee our work. Just ask us for a quote.
You Are Here → Homepage › Adoption › Gay Adoption