Changing Child Support Amount Due to Increase in Income
by Janet from Fleming Island, Clay County, Florida
My ex has a commission only job however he has been there over a year and has had a substantial increase in his pay.


How can I get the child support increased when some months he does not make anything and some months he makes over $70,000?
Answer to Child Support Modification Question
Dear Janet,
Child support is always modifiable as long as there is what is called a
significant change
in circumstances.
Florida Statutes 61.30(b) The guidelines may provide the basis for proving a substantial change in circumstances upon which a modification of an existing order may be granted. However, the difference between the existing monthly obligation and the amount provided for under the guidelines shall be at least 15 percent or $50, whichever amount is greater, before the court may find that the guidelines provide a substantial change in circumstances.
Your ex getting a substantial increase in pay may qualify as a significant change.
The modification process is usually quite simple since it is based on the Florida Statute guidelines and calculations are done based upon those guidelines.
Many people worry that the accurate amount of child support will not get awarded due to the income of the other parent not being traceable.
In your circumstances your ex's income is traceable and you should not have any trouble getting it modified.
Many people have jobs or own their own companies where their income varies month to month.
When filling out the financial affidavit your ex should take an average monthly income based on a cumulative of a year overall.
This way
the average monthly income is a good representation of what the child support should be calculated from.
So, whether he has a good month or bad month, the amount should be one which he can pay as long as he budgets his income correctly.
Your ex's increase in pay will benefit your daughter and allow you to do more for her financially. For more information, see our
child support page
.
Legal Advice and Florida Court Forms
Notice: We provide these answers to the general public and our website visitors as a means to further their online legal research. These answers are merely suggestions and should not be regarded as legal advice.

If you need legal advice, we recommend LagalMatch's Lawyer Referral Service. Many lawyers offer free initial consultations. Get the legal advice you deserve.
---
Florida Court Forms' Petition Preparer Service
Your legal documents ready to file at a price you can afford!
---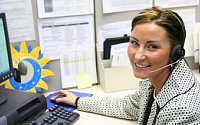 (800) 868-3010
Our Petition Preparer Service can have all your documents professionally prepared after a brief interview with our trained Florida Legal Document Specialists.
Your court papers will be in your hands and ready to file at the courthouse in as little as three days! We guarantee our work. Just ask us for a quote.

---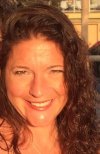 Answer provided by Christine Marinkovich, (954) 933-6090, Affordable Divorce Source
Christine is the owner of Affordable Divorce Source, Inc. and an FALDP Ambassador since 2010. Christine really cares about the people she helps, she can take a stressful situation and make it seem easy. You may contact her now for more information.

---