Terminating Parental Rights
Frequently Asked Questions & Answers
A selection of terminating parental rights questions posted by visitors to this site and their corresponding answers are found below.
We have categorize these questions because of the shear volume of custody rights questions we have answered on our site since this very popular service began.
We recommend you go ahead and review the following answers to Terminating Parental Rights questions on this page before asking your own question to see if it has already been answered.
Just review the titles to the questions below, and if you want to read more, click on the high-lighted title.


Most Popular Questions

Signing Over Parental Rights 
Does my ex husband have to pay child support if he signs over his rights. I don't care if he does. I just want him out of our lives. Or can I get his …
Voluntarily Terminate Parental Rights 
What forms do I need for voluntary termination of parental rights? I have an 8yr old daughter whom I have been taking care of and supporting for since …
Name Change After Voluntary Termination of Parental Rights 
Can a child's last name be changed after termination of parental rights? If a parent gives up their rights to a child in a Florida court of law, could the child's …


Can't find an answer to your question?




---

More Answers to Terminating Parental Rights Questions

---
Terminating Mother's Parental Rights
Termination of parental rights to mother who put child up for adoption at birth. Me and my husband have had physical custody of a child he had with another …
Terminating Parental Rights in Florida
My child's father and I were not married, however, he did sign the birth certificate and she has his last name. He has never consistently been her life …
Also see these related child custody FAQ pages...
Legal Documents Preparation Services

Your legal documents ready to file at a price you can afford!

Legal Documents Preparation Services
Your legal documents ready to file at a price you can afford!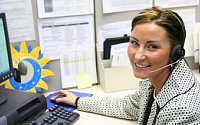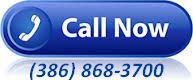 Our Petition Preparer Service can have all your documents professionally prepared after a brief interview with our experienced Legal Document Specialists. 
Your court papers will be in your hands and ready to file in as little as three days! We guarantee our work. Just ask us for a quote.