Moving Out Emancipation of Minor
by Jessica from Florida
I'm 16 years old and have a baby. If me and her move out and my parents call the cops on me what would happen?

My parents say they could get custody of her is that true?
And would I be forced to go back home?
Would moving out of my parents home with my baby make me emancipated?


Answer to Family Law Question

Dear Jessica,

You might want to consider filing a petition for emancipation, but think hard and long because you will become a legal adult and your parents will no longer have an obligation to support you.


EMANCIPATION IN FLORIDA
(Removal of disabilities of nonage of minor F.S. 743)

An emancipated minor has the legal capacity to act as an adult, be in control of his or her affairs and free of the legal control and custody of his or her parents.

Emancipation does not change the effect of certain laws, i.e. drinking and voting. Emancipated minors do lose the benefits of their parents providing for them and the protection of Department of Children and Families.

• A minor parent of a child is not considered emancipated except to seek a child support proceeding for the child, consent to the child's medical care, consent to the minor pregnant mother's own medical care for her pregnancy; and consent to the child's adoption.

• To obtain emancipation, one must petition the court for an order of emancipation.

• A minor under 16 years of age cannot get married with parental consent unless the minor female is pregnant and a Judge approves the marriage.

• In Florida, emancipation automatically occurs when a minor reaches 18 years of age or when they marry. However, a minor cannot get married without parental consent.

Emancipation is the removal of disability of nonage.
In other words, emancipation is the act by which a person gains all the rights and responsibilities of an adult.

The Petition must show the court:

1. That the minor is independent and able to support him or herself, and his or her child, if any.

2. A specific plan for meeting the needs of the minor if the minor is not supporting him or herself at the time of petitioning.

3. That he or she is not dependent on public benefits.

4. The reasons why the minor needs to be emancipated.

5. Evidence that the removal of disabilities of nonage is in the best interest of the minor.
Legal Advice and Florida Court Forms

Notice: We provide these answers to the general public and our website visitors as a means to further their online legal research. These answers are merely suggestions and should not be regarded as legal advice.


Legal Documents Preparation Services

Your legal documents ready to file at a price you can afford!

Legal Documents Preparation Services
Your legal documents ready to file at a price you can afford!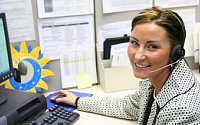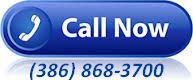 Our Petition Preparer Service can have all your documents professionally prepared after a brief interview with our experienced Legal Document Specialists. 
Your court papers will be in your hands and ready to file in as little as three days! We guarantee our work. Just ask us for a quote.
Page last updated 02/07/2015
You are here:
Home

>
Custody FAQs

>
Emancipation of Minor