Florida Partnership Forms

Learn How to Form a Limited or General Partnership

Florida Partnership Forms: As with all legal procedures surrounding the formation of any kind of business, state laws require certain forms to be filed.
The Florida Department of State Division of Corporations makes the creation of any type of Florida partnership a fairly easy process by providing all forms necessary.
Partnership forms are broken down based on Florida limited partnerships, foreign limited partnerships, and general partnership forms.
Each form coincides with legal requirements spelled out in chapter 620 of Florida statutes.


General Partnership Forms

All Florida partnership forms can be printed and filled out or filled out online and then printed.
Anyone wishing to file these forms must mail in the completed forms with the appropriate fee listed on the form itself to the Division of Corporations.
Florida General Partnership Forms
The first section of available forms covers general partnership forms. Before any partnership can be assigned a registration number, registration of general partners must be completed.
This form lists all of the names and addresses of the partners along with a cover sheet listing the name, address, and phone number of the person filing the form.
A general partnership does not have to file any documents with the Florida Department of State, but before adding any limited partners or creating a limited liability partnership, they must register with the state.


Supporting Forms for a Florida General Partnership

The other forms listed with the state are for specific purposes, such as a statement of authority specifying authority over property owned or controlled by the partnership, and forms to amend, cancel, or break up the partnership.
An amendment to any of the information contained in the original registration may be filed to amend the registration itself or amend another statement filed with the department of state.
If the partners wish to dissolve their business or issue a cancellation of partnership statement previously submitted, those forms are readily available also.
Another set of Florida partnership forms listed under general partnership forms is based on conversions, mergers, and the creation of limited liability partnerships.


Limited Liability Partnership Forms

To create a Limited Liability Partnership (LLP) a form titled, Statement of Qualification for Florida or Foreign LLP must be filled out and filed with the Florida Department of State.
The information contained in the form is the name of the LLP, the partnership's registration number, the final suffix adopted, the street address of the chief executive officer, the address of the business, an effective date if other than the filing date, and finally signature blocks to certify the document.
Other LLP forms provided at the Department of State website include a cancellation of partnership statement, the ability to amend that statement, the LLP annual report, and an LLP reinstatement.
These forms cover all filing needs with respect to an LLP.


Conversions and Supporting LLP Forms

Conversions take place when a Florida partnership coverts into another organization or another organization converts into a Florida partnership.
Both forms are available and can be filled out in accordance with 620.8914 of Florida statutes.
The last form offered under general partnership forms is a merger form for merging Florida partnerships.
The second section of forms listed on the Florida Department of State's website covers Limited Partnerships (LP).
When creating a limited partnership a Certificate of Limited Partnership must be filled out and filed.
Any changes to this certificate require the filing of an amendment, which is the next form offered.
The other forms follow the same pattern described above in terms of limited partnerships instead of general partnerships. Similar forms are also available for conversions and mergers.
Whether an LP or LLP, all forms require a cover letter and the forms available cover annual reports, dissolution forms, resignation of registered agent, change of registered agent, and all statements of revocation, dissociation, revocation, and termination.


Foreign Limited Partnerships

The final section of forms listed on the Florida Department of State's website covers foreign limited partnership forms.
Just like any partnership, the forms are still similar, however in terms of a foreign partnership; they must file with the state to be able to do business in the state as a formal partnership.
Initially, an Application by Foreign Limited Partnership must be approved by the state, and afterward the same forms apply as other limited partnerships.
The only difference between the forms is that they state foreign limited partnership instead of Florida limited partnership.
Forms and provisions still exist for conversions and mergers.
No matter which type of business a partnership is seeking to create, as you can see, the forms are readily available.
All forms have a cover letter identifying the person filing the forms with contact information in case anyone from the Department of State wishes to contact the filer.
This list may seem like a long list of forms, but all forms are designed to be easy to file and easy to understand.
Each form along with a filing fee is handled in the fastest possible manner by state officials.


Legal Documents Preparation Services

Your legal documents ready to file at a price you can afford!

Legal Documents Preparation Services
Your legal documents ready to file at a price you can afford!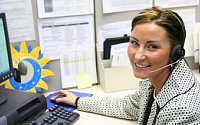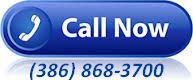 Our Petition Preparer Service can have all your documents professionally prepared after a brief interview with our experienced Legal Document Specialists. 
Your court papers will be in your hands and ready to file in as little as three days! We guarantee our work. Just ask us for a quote.
Article by Florida Court Forms, Florida-Court-Forms.net © 2014 - 2016