Florida Motion for Contempt and Enforcement

by Dean from Florida

I just received my ex' attorney driven Motion For Contempt and Enforcement.
It states that since Nov. 1, 1999 I have been ordered to pay $326/month for child support, and that I have not done that.

This would have equaled $40,750 in the same time (Nov. 1 until present). In fact I have paid the state depository over $75000 in that same time.
My counter claim is my ex has alienated my daughter. I have called her house over 40 times since August, 2009 and not one call has been answered.

I have not talked to my daughter one time since August and have been very upset.
How should I proceed procedurally. I am without property or a salary at this time and have been since January of last year.


Answer to Florida Child Support Question

Dear Dean,

Once you have been served a Motion for Civil Contempt Enforcement, it is up to the other party to schedule a Hearing and send you a Notice of Hearing on Motion for Contempt Enforcement.

You must appear at the hearing to defend yourself.

The party filing the motion has the burden to prove their allegations. You should prepare yourself accordingly.

You can file a Motion for Civil Contempt Enforcement on your ex as well if you have a previous court ordered visitation schedule that your ex is violating.
Even if you have not made child support payments, she cannot deny you contact or visitation. If a visitation, custody, or parenting plan has not been ordered, you may want to file for one.
You may qualify for deferred or waived filing fees since you are without a regular income.
Your ex is being represented by an attorney and so we recommend you do the same. You should at least get legal advice by meeting with a family law attorney.
A local attorney in the county where the hearing will be taking place should be considered.

As with any domestic legal battle, you should be prepared and familiar with family law rules of procedure, documentation and have copies of pertinent receipts, account statements, etc. and witnesses if necessary.


Reader Comments
Motion For Civil Contempt & Enforcement
by Christian from Lehigh Acres, Florida, Lee County
I just received the above titled forms from my ex. It doesn't mention on there anything about a hearing or anything. She has my 6 year old son and refuses to let me have my time with him which was ordered in mediation.

I am supposed to have him 50% of the time, but the last time I tried to pick him up she slammed the door in my face and has since refused to let me have him.  It seems to me she is in violation of the mediation order and has no case to ask for child support. What is my next step to answer this?
--What is she claiming that you did or didn't do that places you in contempt of court? If you are in contempt because of failure to pay child support, you need to catch up right away. The reason I say that is because no matter what she has done as far as denying your rightful visitation, a judge is going to put substantial weight on whether or not you are current in support payments.

In other words, it is not only in your child's best interests, but yours as well. If support has not been ordered yet, a judge will still consider whether you are voluntarily making support payments. There will be a hearing on her motion for contempt.
At that time you can explain to the judge that she has denied you visitation with your son as per the mediation order. A judge can order make-up visitation time if he finds that she has wrongfully denied you visitation.--Staff


Legal Advice and Florida Court Forms

Notice: We provide these answers to the general public and our website visitors as a means to further their online legal research. These answers are merely suggestions and should not be regarded as legal advice.


Legal Documents Preparation Services

Your legal documents ready to file at a price you can afford!

Legal Documents Preparation Services
Your legal documents ready to file at a price you can afford!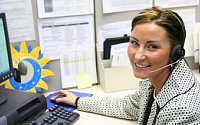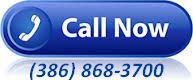 Our Petition Preparer Service can have all your documents professionally prepared after a brief interview with our experienced Legal Document Specialists. 
Your court papers will be in your hands and ready to file in as little as three days! We guarantee our work. Just ask us for a quote.
Answer Provided by Florida Court Forms Staff, Florida-Court-Forms.net © 2014