Florida LLC

Learn How To File For a Florida LLC

Learn how to form a Florida Limited liability Company (LLC). Your options, a complete description and free forms for filing an LLC in the state of Florida.

Forming a Limited Liability Company (LLC) is an option business owners can consider in lieu of forming a corporation.
An LLC is a company formed by a single person or a group of people.
It is a form of unincorporated business created to protect the assets of owners from being used to satisfy company debts.
Essentially, Florida LLCs are created to provide protection for the owners, but still have lots of flexibility and fewer restrictions when compared to corporations.
The good news for anyone wanting to form a Florida LLC is that the Florida Department of State's Division of Corporations has in a place an easy to use, online method of filing.


Forming a Florida Limited Liability Company
LLC Filing Requirements in Florida
All that is needed to file is the filing fee, a valid email address, and acknowledgment of disclaimers stating that annual reports can be e-filed.
The filing form creates articles of organization for the new Florida business and allows the business owner to select an effective date for the creation of the LLC.
Advantages of a Limited Liability Company
There are many advantages to creating an LLC in Florida.
As mentioned above, the biggest benefit to the owner of the Florida business is that the owner is not held personally liable for company debts and cannot be sued for personal property.
The next advantage to a LLC is that is has no ownership restrictions and LLC members have a lot of flexibility when structuring management.
For example, Florida statutes do not require LLCs to have bylaws or annual meetings.
Most Florida LLCs only operate under and Operating Agreement between partners.
The Florida LLC does not require as much annual paperwork as corporations and customers generally think of LLCs in a more professional light than regular partnerships or sole owners.
Finally, to change or increase ownership in a Florida LLC, written permission must be obtained from registered members.
This protects everyone's interests and keeps one person from taking over or abusing a partner.


Limited Liability Company VS. Incorporating
So when does one select an LLC over a corporation?
This is probably the biggest question that comes into play for business owners.
A corporation should only be selected if a company will be nonprofit, will be listed on the stock exchange; investors only want stock, or the owners desire a corporate ending.
In most other situations a Florida LLC is a much better choice.


Filing the Florida LLC Forms
Filling out Florida business forms is not a hard and tedious process, but it does require certain information.
The Division of Corporations requires that the articles of organization have some personal information and business information integrated into the package.
First, the business owner must submit a name for the company that is not currently in use and not copyrighted or trademarked.
Additionally, the company name must include Limited Liability Company, LLC, or L.L.C.
The State Department website has the ability for anyone to search out company names free of charge to aid in this process.
Next, the Florida business must have a street address for the location.
For those businesses that wish to use another mail service or another mailing address, Florida law allows alternative addresses.
Third, a business owner must select a registered agent who lives in the state.
A registered agent is someone that will accept notice if the company is sued, and can be the owner, manager, president, another business, or anyone associated with the company.
Finally, the names of the managers or managing directors of the Florida LLC must be identified in the articles of organization.


More Things To Consider When Forming an LLC

The initial filing is not the only thing business owners need to know. Other considerations include knowledge of Florida business laws. Some of the statutes involve an annual filing of annual business reports.
LLCs in Florida are not treated like a corporation, but rather are treated like partnerships and usually do not pay Florida state corporate taxes.
Like corporations, however, if the LLC breaks up, then it is up to the owner to file articles of dissolution to include how any debts are settled or paid off.
LLC Formation Assistance
Getting help with the creation of a Limited Liability Company is not difficult.
The creation time of a Florida LLC typically happens quickly once all the business forms are in order. Turnaround time for most preparers is one to two business days.


Legal Documents Preparation Services

Your legal documents ready to file at a price you can afford!

Legal Documents Preparation Services
Your legal documents ready to file at a price you can afford!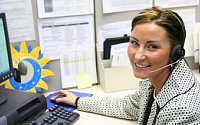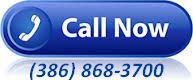 Our Petition Preparer Service can have all your documents professionally prepared after a brief interview with our experienced Legal Document Specialists. 
Your court papers will be in your hands and ready to file in as little as three days! We guarantee our work. Just ask us for a quote.
Article by Kenneth Diaz, Florida-Court-Forms.net © 2014 - 2019