Florida Limited Liability Partnership
Who Should Form an LLP Business Structure in Florida

Like any legal entity, each state has its own law governing business practices and the types of business allowed under state law.

Florida is no exception.
But since the late 1990s, Florida along with almost every other state in the United States adopted statutes allowing the creation of limited liability partnerships.
A Florida Limited Liability Partnership (LLP) is a business partnership in which some or all partners have limited liability.
The reason for this type of business is that one partner is not liable for another partner's misconduct or bad business practices.
In this type of business, the partners are much like shareholders in a corporation except that they can run the business directly.


Florida Limited Liability Partnership Advantages
Another huge advantage of limited liability partnerships is the tax treatment under Sub-chapter K of the internal revenue code.
An LLP is not subject to direct taxation as corporations are.
Why form a LLP over a LLC?
While and LLP is very similar to an LCC, there are separate advantages to forming a Florida limited liability partnership over a corporation.
Not all partners are held personally responsible for the debts and liabilities of the business, only the partner causing the problem is held liable.
A Florida Limited Liability Partnership allows more flexibility in structuring the management with less formal requirements and annual paperwork.
Both profits and losses are passed through directly to the partners as spelled out in the partnership agreement, eliminating what is often called double taxation that corporations can face.
It is easier to convert from a general partnership to an LLP over an LLC. Generally speaking, LLPs are used for businesses rendering professional services such as dentists, attorneys, accountants, architects, and others as listed under Florida law.


Florida LLP Disadvantages
The only disadvantages to an LLP are that partners can commit the partnership to formal business agreements without the consent of other partners.
Also, any money and property contributed to the LLP becomes owned by the partnership as a whole rather than the individual contributing.
Even though these disadvantages exist, partners working closely together and well-defined partnership agreements can eliminate them.


How do LLPs differ from Limited Partnerships?
LLPs differ legally from limited partnerships in that limited liability is granted to all partners, rather than just a subset of non-managing "limited partners."
This is why LLPs are more suited for businesses where all investors want to take an active role in managing the business.
There are effectively no limited or inactive partners in the LLP. In a limited partnership there is at least one limited partner and one general partner.
A limited partner contributes financially to the business but only has minimal control over business decisions and operations.
This means a limited partner is shielded from business liabilities, but they may still lose their business investment.


How to File a Florida Limited Liability Partnership
The formation of an LLP is done by filing forms with the Florida Department of State Division of Corporations.
In most cases, this formation is the conversion of an existing partnership into a legally formed LLP.
Since it is a partnership, it must have at least two or more owners to be able to qualify.
Title XXXVI Chapter 620 of Florida statutes covers partnership laws and section 620.9001 begins Florida law covering limited liability partnerships.
Once a partnership votes on the change to an LLP and agrees to amend the partnership agreement, the partnership can file a statement of qualification.
This statement contains the name of a limited liability partnership and must end with the words "Registered Limited Liability Partnership," "Limited Liability Partnership," R.L.L.P., L.L.P., RLLP, or LLP.
It also must contain the street address of the partnership's chief executive office and, if different, the street address where the partnership is located.
Additionally it must state that the partnership elects to be a limited liability partnership and an effective date.
The only cost associated with creation is the state filing fee.


Reporting Requirements - LLP Annual Report
In addition to the original documents for the creation of the LLP, all LLPs that do business in the state of Florida must file an annual report in the office of the secretary of state.
The annual report must contain the name of the LLP, the current address, the partnerships Federal Employer Identification Number, and be filed between January 1 and May 1 of each year.
If this annual report is not filed, the state of Florida can revoke the statement of qualification of a partnership affecting the partnership's status as a LLP.
Overall, the formation of a Florida Limited Liability Partnership is a good decision for any professionals seeking to solidify their partnership in a business while maintaining no liability for the mistakes of their partners.
We recommend filing the statement of qualification using US Legal Forms Statement of Qualification for Florida LLP premium form.


Legal Documents Preparation Services

Your legal documents ready to file at a price you can afford!

Legal Documents Preparation Services
Your legal documents ready to file at a price you can afford!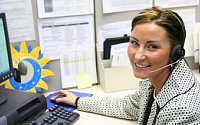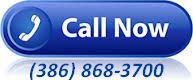 Our Petition Preparer Service can have all your documents professionally prepared after a brief interview with our experienced Legal Document Specialists. 
Your court papers will be in your hands and ready to file in as little as three days! We guarantee our work. Just ask us for a quote.
Article by Kenneth Diaz, Florida-Court-Forms.net © 2015-2017