Florida Joint Custody and Visitation Forms
by Vernon from Pompano Beach, Florida, Broward County
My son took a Paternity DNA test that was confirmed positive as him being the child's father.

However he's having problems with the infant mother giving him visitation other than coming to her place of residence.

What forms will he need to file a petition for joint custody and or to spend time with his child at his place or residence?


Answer to Joint Custody Question

Dear Vernon,

In order to establish visitation and joint custody your son will need to file a Petition to Determine Paternity and for Related Relief.

Note the last part of the form's name "and for Related Relief".

This is the part of the form where you ask the court to establish visitation and custody through a Shared Parenting Plan.

You can use our instruction page for the Petition to Determine Paternity form (Family Law Form 12.983a) and our instruction page for the Florida Parenting Plan form. (Family Law Form 12.995a).

The process and the instructions are all there with links to the additional required forms, and they are free.
Your son may qualify for a payment plan or even a waiver of the filing fee by filling out an Application for Determination of Civil Indigent Status and filing it with the clerk of court. The clerk's office will determine if you qualify.

Just follow the instructions on all the forms and check with your circuit court's self help staff for instructions on rules and procedures.


Reader Comments

Father Moving to Another State
by: Anonymous from Florida

Hello I am a father of a 3 year old son who is currently paying child support. I have a verbal agreement of when I can see my son with his mother however she is constantly getting angry and takes those rights away.
I am moving out of the state of Florida to Chicago and would like to legally establish some type of custody whether it be in the summers and or winters. Any advice as to how Florida law works in situations like this and how I can get started would be great. Thank you.

--A verbal agreement has little standing in any court. As an unmarried biological father, you need to legally establish your visitation rights. I would suggest that you file a Petition for Paternity and a long distance parenting plan.

See the following page on our site to see if these are appropriate for your situation...
Petition to Determine Paternity & Related Relief

--Staff

Timeshare Question Long Distance
by: Anonymous

I am a single mother of a 14 YO girl. Her father resides in GA and myself in FL. Child support is established in GA, but is now being transferred to FL as I have relocated.

I am having the hardest time with obtaining a consistent schedule with the father and want to file necessary papers with the court to ensure we have a schedule.
I am unsure of what forms to file as I do not have legal representation.

--You say that child support is being transferred. If this is being done by DCF, you should contact your case worker and find out your case number.
Call one of the legal aid resources we recommend on our Free Legal Aid page to see if they can help you. Transferring jurisdiction from another state can be very difficult to accomplish pro se.
Once Florida has official jurisdiction, you can file a modification with a long distance parenting plan. Good luck. --Staff

A Concerned Grandparent
by: Anonymous

My son is the father of a eight month old son . Him and the mother are currently living together. To make ends meet he works part-time and her parents pay her half of the rent/bills.
Now where the problem comes in at is that the mother of my grandson doesn't want him to spend anytime outside of the house with him.
When he tries to take him out she tells him no he can't or he should have let her know the day before then she calls her parents and they tell him that she's the mother so what she say goes.

They're not going to be living together much longer what I would like to know is how do my son go about putting himself on child support, getting joint custody and visitation established.

--Pretty simple. If they are married he can file for divorce and have the time-sharing and custody/visitation issues decided. If they are not married, he can file for the Petition for Paternity and do the same. --Staff


Legal Advice and Florida Court Forms

Notice: We provide these answers to the general public and our website visitors as a means to further their online legal research. These answers are merely suggestions and should not be regarded as legal advice.


Legal Documents Preparation Services

Your legal documents ready to file at a price you can afford!

Legal Documents Preparation Services
Your legal documents ready to file at a price you can afford!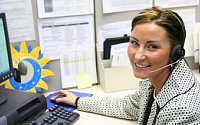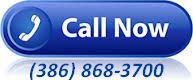 Our Petition Preparer Service can have all your documents professionally prepared after a brief interview with our experienced Legal Document Specialists. 
Your court papers will be in your hands and ready to file in as little as three days! We guarantee our work. Just ask us for a quote.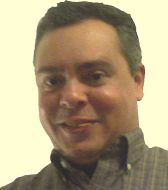 Answer provided by Kenneth Diaz, (800) 868-3010, Florida-Court-Forms.net © 2015
Kenneth has been a Florida Legal Document Preparer since 1998. Currently, he publishes and writes content for legal websites and does freelance paralegal work through referrals only.