Florida Child Visitation Laws

Defining Time-Sharing and Visitation in Florida


When involved in a any sort of child visitation or custody matter, it is best to know about the legal meaning of key terms.
In July of 2008, the Florida state legislature rewrote significant family law legislation.
This Florida child visitation law has done away with the term "visitation," as parents disliked the notion that their children were merely visiting them.
This has led to greater involvement of fathers especially in the lives of children.
While the legal language of time sharing and child visitation schedules can seem daunting, do not worry. A quick legal education of this kind is not impossible.


Visitation and Time-Sharing Law

Typically, child visitation rights, now known as time sharing rights, were granted to the non custodial parent following a divorce or separation.
"Non custodial" simply refers to the parent without the primary custody of a child.
Florida Child Visitation Law and "Best Interest"
In cases where a judge deemed it best for children to receive contact with both parents, the judge would have made a determination of a long term visitation schedule.
Now both parents share an equal voice in this process.
Contrary to typical beliefs, child visitation rights are not the inherent rights of a father or mother.
Because child visitation rights are considered a privilege, non custodial parent figures should take court proceeding trials very seriously.
A judge may, and can, decide that it is not in the best interests of a child to have visitation rights with one parent.
Even when a parent is denied child visitation rights, that parent may still be required by Florida child visitation law to pay child support.


Comparing Time Sharing with Visitation

To put it simply, "time sharing" is is the visitation schedule between two parents.
Depending on a divorced couple's situation, visitation schedules may change as life changes.
Don't assume a visitation schedule must be set in stone.
It's a natural fact of life that our lives are busy and change, and so can time sharing.
However, courts in Florida now require parents to enter into a pre-existing plan to determine time sharing.
Regardless of which parent has more time with the children, both parents have an equal voice in creating the pre-existing plan.
If you are in a situation in which your former spouse is attempting to manipulate the pre-existing plan, do not stand for this treatment. You are entitled to an equal voice in creating this plan.
In the event that one of parents wins sole custody of a child, then unfortunately this legal concept of "time sharing" is burned to ashes.
The sole parent has no requirement to have regard for the other parent's wishes to visit or share time with the child.
This is a beginning guide to child visitation and time sharing under the new Florida child visitation law.
If you are still uneasy about the legal language of these concepts, contact an attorney and set up a consulting appointment.
Typically, consulting appointments are free of charge.


Legal Documents Preparation Services

Your legal documents ready to file at a price you can afford!

Legal Documents Preparation Services
Your legal documents ready to file at a price you can afford!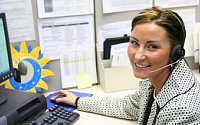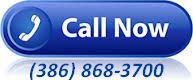 Our Petition Preparer Service can have all your documents professionally prepared after a brief interview with our experienced Legal Document Specialists. 
Your court papers will be in your hands and ready to file in as little as three days! We guarantee our work. Just ask us for a quote.
Article by Kenneth Diaz, Florida-Court-Forms.net © 2014 - 2019