Expunge Criminal Records

Learn Florida's Procedure for Expunction


How to expunge a criminal record in Florida: Competition for jobs in Florida is fierce. Often there are hundreds of qualified applicants for a single opening.

Some Florida counties are reporting 10% unemployment rates even as our economy is improving. Not a pretty picture.
The picture is particularly bleak for people with criminal records.
A well qualified job candidate will very likely not be hired if that candidate cannot pass a background check.
In certain states, criminal records eventually expire, and will not show up in a background check after a period of time, 7-10 years depending on the state.
In Florida, however, criminal records remain on the record forever, unless the record is sealed or expunged.
Even criminal records where the charge has been dismissed; not prosecuted; or adjudication withheld will show up on a criminal background check unless that record has been sealed or expunged.


Process to Expunge Criminal Records

The process for expunction or sealing criminal records is explained on the website for the Florida Department of Law Enforcement (FDLE).
Some criminal convictions cannot be sealed or expunged under any circumstances.
However, many criminal charges which were dismissed, not prosecuted, or adjudication withheld can be sealed or expunged, providing the offender did not plead guilty or no contest .
On FDLE's website there is an exhaustive list of criminal offenses that would prevent an individual from having a criminal record sealed or expunged.
The first step to expunge criminal records is to apply to FDLE for a Certificate of Eligibility.
Application for Certificate of Eligibility

The application is available on their website, www.fdle.state.us .
Applicants have the option of requesting a Personal Review of their criminal record prior to submitting the application for the Certificate of Eligibility.
Applicants can check it for errors before paying the $75 application fee.
Whether a Personal Review is requested; or the application for a Certificate of Eligibility is submitted without requesting a Personal Review.
Applicants must submit a complete set of fingerprints recorded by a law enforcement agency.
Petition To Expunge Criminal Record
Once an applicant receives the Certificate of Eligibility back from FDLE, the next step is to prepare a Petition to Seal or Expunge and submit it to the court in the county where the record or criminal charge originated.
The court might rule on the Petition with or without a Hearing.
If the Petition is granted the court will issue an order to seal or expunge and forward the order to law enforcement agencies.


Difference Between Sealing & Expungement?

The FDLE explains the difference between sealing and expunction of records on their website as follows:
"When a criminal history record is sealed, the public will not have access to it.
Certain governmental or related entities, primarily those listed in s. 943.059(4)(a), Florida Statutes, have access to sealed record information in its entirety.
When a record has been expunged, those entities which would have access to a sealed record will be informed that the subject of the record has had a record expunged, but would not have access to the record itself without a court order.
All they would receive is a caveat statement indicating that 'Criminal Information has been Expunged from this Record'."


Legal Documents Preparation Services

Your legal documents ready to file at a price you can afford!

Legal Documents Preparation Services
Your legal documents ready to file at a price you can afford!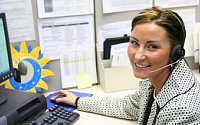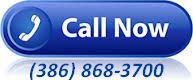 Our Petition Preparer Documents Service can have all your documents professionally prepared after a brief interview with our experienced Legal Document Specialists. 
Your court papers will be in your hands and ready to file in as little as three days! We guarantee our work. Just ask us for a quote.
Article by Kenneth Diaz, Florida-Court-Forms.net © 2015-2017