Divorce With No Fees

by Marcia from Orlando, Florida, Orange County

I've been separated from my spouse for almost one year and I haven't heard from him since he moved our is living in Louisiana.

I'd like to know if there is a type of petition for people who cannot afford the fees for the divorce procedures, here in Florida?


Answer to Florida Divorce Question
Dear Marcia,

There is a way to have your filing fees waived if you are low income, and you qualify.

It is a simple application available from the clerk of court in all of the circuits; and also available online on the Florida Supreme Court's website, www.flcourts.org .

It is the Application for Civil Indigence Status.

There is a link directly to that form on the Florida Supreme Court's site. When you fill it out, all you have to do is give it to the clerk of court.

The clerk makes the determination as to whether or not you qualify for civil indigent status, and your filing fees may be waived. Some circuits also allow a payment plan for payment of filing fees.

Our legislators realize that the $408 filing fee for a Florida divorce is very expensive for some, and have made these procedures available.


Legal Advice and Florida Court Forms

Notice: We provide these answers to the general public and our website visitors as a means to further their online legal research. These answers are merely suggestions and should not be regarded as legal advice.


Also Read These Related Pages & Articles

Financial Affidavit - Florida Divorce 
I am filing for a divorce in Florida. Our only assets are a car, truck and our house. The house is in foreclosure proceedings. Do I list the mortgage …
Choosing Florida Divorce Forms to File - An Easy Guide
Learn which Florida divorce forms to file. We'll help you select the right form to use for do it yourself (DIY) divorce in Florida.
Legal Documents Preparation Services

Your legal documents ready to file at a price you can afford!

Legal Documents Preparation Services
Your legal documents ready to file at a price you can afford!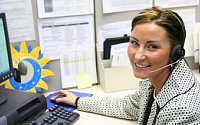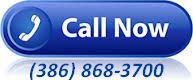 Our Petition Preparer Service can have all your documents professionally prepared after a brief interview with our experienced Legal Document Specialists. 
Your court papers will be in your hands and ready to file in as little as three days! We guarantee our work. Just ask us for a quote.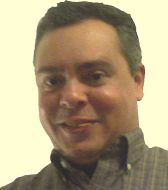 Answer provided by Kenneth Diaz, (800) 868-3010, Florida-Court-Forms.net © 2015
Kenneth has been a Florida Legal Document Preparer since 1998. Currently, he publishes and writes content for legal websites and does freelance paralegal work through referrals only.