How To Divorce Person Out Of Country

by Anonymous from Florida

What can I do and what paperwork do I need to process the divorce of a person who is out of the country?

I live in Florida, and have a child with him.
We do not have a property together. Please help!
Answer to Florida Divorce Question

Dear Anonymous,

As long as either you or your spouse is a Florida resident, you can file for divorce in Florida even if one of you is not in the state or out of the country.

In many cases, if your spouse is a military member on an overseas assignment, and he was a Florida resident prior to the assignment, then he is considered a Florida resident for the purposes of a divorce.

Many courts will allow your spouse to appear at a final hearing for divorce via telephone.

All he needs to do is file a motion to appear telephonically. If this is an uncontested divorce, the divorce paperwork involves all the normal divorce forms, but may include an Answer & Waiver Form 12.903(a).

Fillable Answer & Waiver Form 12.903(a)
You'll notice that this is one of the forms the Florida courts has not updated to make fillable.
You can download the fillable version on our Family Law Forms page for free.

You may need to provide the court with all copies of financial records and other information where calculations are necessary for issues such as alimony and child support.


If you cannot reach your spouse so that he can be served the divorce papers, you can still divorce using the missing spouse divorce procedure.

You can begin this process by filing a petition for dissolution of marriage.
The missing spouse divorce simply adds the step of running an advertisement and using the diligent search procedure.


Legal Advice and Florida Court Forms

Notice: We provide these answers to the general public and our website visitors as a means to further their online legal research. These answers are merely suggestions and should not be regarded as legal advice.


Also See These Related Pages & Articles

Divorce With Spouse In Another Country 
My husband lives in Haiti, is there a special form I need to us. We have no children or property. My husband and I have been married for almost 12 …
Divorce With Missing Spouse 
My brother has been separated for about 10yrs and don't know where his wife moved. What to do and how much will cost the divorce? Answer to …
Choosing Florida Divorce Forms to File - An Easy Guide
Learn which Florida divorce forms to file. We'll help you select the right form to use for do it yourself (DIY) divorce in Florida.


Legal Documents Preparation Services

Your legal documents ready to file at a price you can afford!

Legal Documents Preparation Services
Your legal documents ready to file at a price you can afford!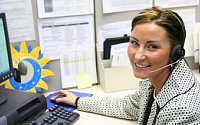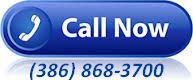 Our Petition Preparer Service can have all your documents professionally prepared after a brief interview with our experienced Legal Document Specialists. 
Your court papers will be in your hands and ready to file in as little as three days! We guarantee our work. Just ask us for a quote.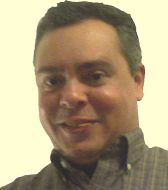 Answer provided by Kenneth Diaz, (800) 868-3010, Florida-Court-Forms.net © 2015
Kenneth has been a Florida Legal Document Preparer since 1998. Currently, he publishes and writes content for legal websites and does freelance paralegal work through referrals only.

Page last updated 07/12/2017
You are here:
Home

>
Divorce FAQs

>
Divorce Person Out Of Country