Child Visitation Agreement

Florida Parenting Plan & Time Sharing Form
Florida family law judges are strongly in support of carefully considered visitation agreements between divorcing couples.

Judges prefer not to be involved in the details of scheduling regular visits between noncustodial parents and their children.
The same goes for constructing visitation agreements with elaborate pickup and drop off arrangements trying to please both parties.
Rather, judges have stated time and again, they prefer that these details in any child visitation agreement are worked out in advance through a Parenting and Time sharing Plan and that parents make sensible joint decisions about unforeseen details.

Florida Supreme Court approved Form 12.995(a), PARENTING PLAN is filed along with the Petition for Dissolution of Marriage whenever the divorcing couple has a child or children.


Florida Child Visitation Agreement Form
There are many decisions which parents must make, beginning with the first item on the form.

There is a check off box to show whether or not this parenting plan has been agreed to by both parents.

At Roman numeral IV, item 1, parents must then check off the box which shows exactly which type of parental responsibility arrangement they have chosen.

There are three choices: Shared Parental Responsibility; Shared Parental Responsibility with Decision Making Authority; and Sole Parental Responsibility.


Shared Parental Responsibility
Shared parental responsibility is the best choice for divorcing couples who are able to communicate despite their personal differences; and are willing and able to be equally involved in all parenting decisions.

This choice requires parents to negotiate, compromise, and finally come to decisions regarding their child's healthcare, education, and every other parenting situation they encounter.

The next choice, shared parental responsibility with decision making authority, also requires the participation of both parents.

But, if the parents do not come to a child visitation agreement, one of the parents can be designated to have final authority about a specific issue.

Pre-printed on the form is "Education/Academic decisions, then a check off box for either mother or father.
If, for example, one of the parents is far better educated, or feels more strongly about the positive benefits of education, then that parent might be designated to make the parenting decisions regarding education.

Likewise, there is also pre-printed on the form, Non Emergency Healthcare, followed by check off boxes for mother and father.
If one of the parents is more knowledgeable about healthcare, or works in the healthcare industry, that parent may be the best choice to designate as the decision maker.

It also may be wise to designate the primary custodial parent as the decision maker for most types of decisions, when the noncustodial parent is not in regular contact; lives faraway; or is uncooperative.


Sole Parental Responsibility
The third choice, sole parental responsibility, should only be used when there is a compelling reason.
Florida courts support the concept that it is usually in the best interests of the child to have relationships with both parents.

Some reasons for choosing sole parental custody are history of drug abuse, dangerous behaviors, child neglect, or child abuse.
Outlined so far, are only the first fundamental choices that must be made in a parenting plan.
Other choices must be made about everything from after school activities; travel; information sharing; scheduling; holidays; education; transportation; and expenses.

We suggest that each parent complete the entire form independently; then meet with the other parent and compare.
Many divorcing couples find that they agree on more items than they expected.

Some parents find this technique helpful, since they can fill out the forms alone first, and then negotiate and compromise when they meet with the other parent.


Legal Documents Preparation Services

Your legal documents ready to file at a price you can afford!

Legal Documents Preparation Services
Your legal documents ready to file at a price you can afford!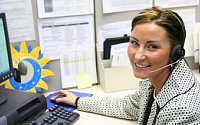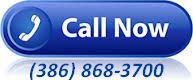 Our Petition Preparer Service can have all your documents professionally prepared after a brief interview with our experienced Legal Document Specialists. 
Your court papers will be in your hands and ready to file in as little as three days! We guarantee our work. Just ask us for a quote.
Article by Kenneth Diaz, Florida-Court-Forms.net © 2015-2017