Changing Parenting Plan to Sole Custody in Florida

by Nadieska from Miami, Florida, Miami-Dade County
I live with my son, 8 years old, here in Miami for the past 7 years.
I am an American Citizen, his father resides in Mexico and came here 1 or 2 times a years to see his son.

I agree with all the visits and communication.
But, I am the one who takes all decisions about my son, education, school, hospitals, doctors, he lives with me.

His father send the child support from time to time, and at the time that he came here to Miami, I have to provide everything for them, transportation, emergencies for my child when is with him, and know that he does not give the best care, but one time I asked to a lawyer and he tell me that I have to let him like that because he have rights too.

I understand all this, and I took my precautions when his father comes.
I want to keep all the visits, communication and everything, but I need to know what do I need to have the sole custody, physical and for all, because, I help him, I do everything for them to be together.

But at time that I ask him to sign a passport, he does not want and it is everything that he care about, when he does not take any decision about my son, not at school, or doctors, medical insurance, anything.

I need to know if is possible to get a paper that says that I am the legal guardian at least, because I already sign like that, always in any document.


Answer to Sole Custody Question

Dear Nadieska,

The Supplemental Petition to Modify Parenting Plan, Timesharing Schedule and Other Relief form should be used when you are asking the court to change the current Parenting Plan/time-sharing schedule.

The court can change the Parenting Plan/Time-sharing schedule if the judge finds that there has been a substantial change in the circumstances of the parties and the change is in the child(ren)'s best interests.

From what you wrote it sounds like you are the custodial parent and are already making all or almost all of the childcare decisions.

It may be the best path for you, to petition the court to modify your parenting plan so that you are formally granted the authority you are already exercising.
The fact that your child's father lives outside of the country may be persuasive enough to convince the judge that you need to be granted sole parental responsibility and decision making authority.

But, it may not be necessary to petition for sole parental responsibility, as this is for extreme cases where supervised visitation is often requested.

According to the Child Visitation Guidelines the definitions of "Shared Parental Responsibility" and "Sole Parental Responsibility" are as follows:


SHARED PARENTAL RESPONSIBILITY means that both parents share the challenging decisions and responsibilities of rearing children. Shared parental responsibility is favored under the law.

Major decisions regarding education, discipline, religious upbringing, health care and other matters not a part of the day to day routine must be discussed and agreed upon, or, if the parents are unable to agree, the matter must be submitted to the Court so that a judge may decide which parent will make the ultimate decision in that area of the children's lives.

For example, one parent may be granted sole discretion to make decisions regarding health care, and the other parent may be granted sole discretion to make decisions regarding education, if specially requested and supported by the evidence in a particular case.

An alternative is SOLE PARENTAL RESPONSIBILITY in which one parent has the right to make ALL decisions relative to the children without consulting the other parent.

Sole parental responsibility is not favored under the law and is not granted unless the secondary residential parent is irresponsible, neglects or abuses the children, or there is some other reason supported by evidence which justifies sole parental responsibility.

Restricted or supervised visitation is not favored but may be necessary if the children will be placed in danger of abuse, neglect or other situations which require more protection for their physical, psychological or emotional well-being.
Reader Comments

Can This Custody Agreement Be Changed?
by: Anonymous from Miami-Dade County, Florida

My neighbor's husband was awarded custody of their son in a Miami court, and as a French resident was told he could take the child back to France and would have to pay to return the child to Florida for every holiday over 5 days.
The mother was making it difficult for the father to see the child which is why the judge awarded the father custody. They then decided to try and work it out for the child's sake and the mother, boy and father bought furniture and moved into an apartment.

A month later the father decides he wants to go and work in Europe for the summer and asks the mother to move back in and look after the child whilst he is away, which she does.
After 3 months he returns and takes the child to France as per an agreement that the child would go on holiday to visit his paternal grandmother for 3 weeks. In the meantime the mother is struggling to maintain contact with the child who is 7.
The grandmother does not want her calling the home telephone and so the boy has his own cell phone. Can this custody agreement be changed due to the following:

- Father now has legal US residence and so no reason for residing in France. Previously he had only lived in France for 6 months in the past 8 years and so was not returning to a job there.

-The boy is not living full time with the father but rather his grandmother because the father works elsewhere.

-The father has a history of continually moving around and not only of changing jobs, but also towns or countries. In the past 8 years the maximum time he has lived in any one place or held down a job is 12 months.

-The boy has often mentioned to myself that he would prefer to live with his mother because she takes care of him and cooks for him. He does not know that his situation in France is permanent. He thinks after his surgery he will return to the US.

- The father has already broken the custody agreement by not returning to France 2 years ago when he got custody of the child, and now when he failed to return the child to the US during what should have been the mothers visitation time and now for scheduling the surgery during what would be the mothers visitation time.

--The basis for a modification of child custody or time-sharing schedule is a change in circumstances. The changed circumstances can be relative to any of the parties. At this point, it is beyond me to say who has jurisdiction over this matter -- France or U.S.
Have a look at form 12-950a, Agreement for Relocation of Minor Children and read the instructions to see if it is appropriate for your situation. You might also want to consider a Florida Long Distance Parenting Plan here. --Staff


Legal Advice and Florida Court Forms

Notice: We provide these answers to the general public and our website visitors as a means to further their online legal research. These answers are merely suggestions and should not be regarded as legal advice.


Legal Documents Preparation Services

Your legal documents ready to file at a price you can afford!

Legal Documents Preparation Services
Your legal documents ready to file at a price you can afford!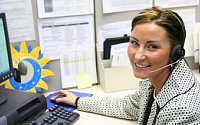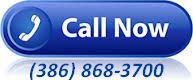 Our Petition Preparer Service can have all your documents professionally prepared after a brief interview with our experienced Legal Document Specialists. 
Your court papers will be in your hands and ready to file in as little as three days! We guarantee our work. Just ask us for a quote.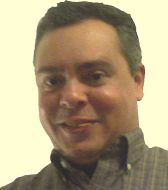 Answer provided by Kenneth Diaz, (800) 868-3010, Florida-Court-Forms.net © 2015
Kenneth has been a Florida Legal Document Preparer since 1998. Currently, he publishes and writes content for legal websites and does freelance paralegal work through referrals only.

Page last updated 01/13/2019
You are here:
Home

>
Custody FAQs

>
Changing Parenting Plan