Adopt Grandchild in Florida

by Patricia from Riverview, Florida, Hillsborough County
My husband and I have raised our grandson for almost 16 years. Our son has primary custody, but was in and out of jail and signed temporary custody to us.

We are retired now and applied to Social Security, but they said we had to legally adopt him to receive the benefits.

I was told by an attorney it would cost us thousands of dollars.
I can't understand this, since he is 16 and our son does not object. We should be able to just sign forms.


Answer to Family Adoption Question

Dear Patricia,

I agree completely.
Unfortunately there are no Florida Supreme Court approved forms available for a family adoption, but the process is similar to a stepparent adoption.

You can utilize a modified stepparent adoption procedure to successfully adopt your grandchild.
All you need to do is to edit the published forms and follow some simple steps.
Have a look at our Florida grandparent adoption page for more information.

There is no requirement for an extensive background check or home study in a step-parent or grandparent adoption.


Reader Comments

Adopting Grandson With Consent
by Maureen from Brooksville, Florida, Hernando County
I need to know what I need to adopt my daughters son. She is going to sign over consent. I do not have the money to hire a lawyer. She doesn't know who the father is.
--You can use the family adoption procedure we describe above to adopt your grandson, but it will be a bit more complicated. A search of the Putative Father Registry will be required. --Staff


Legal Advice and Florida Court Forms

Notice: We provide these answers to the general public and our website visitors as a means to further their online legal research. These answers are merely suggestions and should not be regarded as legal advice.


---
Self Help Guides

---
Florida Adoptions

Grandparent, Stepparent & Family Adoptions in Florida
The Self Help Guides' Florida Family Adoptions includes updated information, new custom forms, and the processes & procedures you will need to adopt an extended family member in Florida.
Suitable for Grandparents, Stepparents, Aunts & Uncles, and Cousins who would like to adopt a child or children related by blood.

This self help guide includes interactive forms, sample adoption petitions, and instructions on how to successfully complete a Family Adoption in Florida.
Read more...
Legal Documents Preparation Services

Your legal documents ready to file at a price you can afford!

Legal Documents Preparation Services
Your legal documents ready to file at a price you can afford!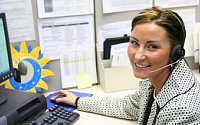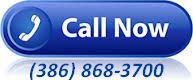 Our Petition Preparer Service can have all your documents professionally prepared after a brief interview with our experienced Legal Document Specialists. 
Your court papers will be in your hands and ready to file in as little as three days! We guarantee our work. Just ask us for a quote.
Answer Provided by Florida Court Forms Staff, Florida-Court-Forms.net © 2014
Page last updated 01/13/2019
You are here:
Home

>
Adoption FAQs

>
Adopt Grandchild Q&A