Restore Civil Rights

How to use the Restoration of Civil Rights Process


In 2007 new laws were passed that allow certain convicted felons to have their civil rights restored automatically or without a hearing.

According to Level 1: Rule 9 felons will receive automatic approval of their application for restoration of civil rights after completing their sentence, probation, and restitution payments to victims providing there are no pending criminal charges.
The application to restore civil rights will be denied if the felon has been declared a habitual violent felony offender; a three-time violent felony offender; a violent career criminal; a prison releasee reoffender; or a sexual predator.


Restore Your Civil Rights in Florida

Restoration of civil rights under the 2007 law restores all of the rights of citizenship enjoyed before a felony conviction -- voting, jury duty, and seeking elected office.
Owning, using, or possessing a firearm is specifically excluded in the law change, and requires an eight year waiting period; a separate application; and prior restoration of other civil rights.
Civil Rights Restoration Forms and Application
More information and applications can be found online at the Florida Parole Commission website.
More information, forms, and procedures can be found at the Florida ACLU website.
At the completion of a felon's sentence, the Florida Department of Corrections will automatically submit an electronic application to the Florida Parole Commission for eligibility review to restore civil rights without a hearing.
The case will be processed either as Level I (automatic approval of restoration of civil rights) or Level II (restore civil rights without a hearing by preliminary review list).
If determined eligible as a Level I case (automatic restoration of civil rights) the felon's name will be submitted to the Executive Clemency Board on an Executive Order for approval to restore civil rights.
The certificate will be mailed to the last known address once the order has been signed.
Convicted felons are encouraged to take a proactive role to ensure that their civil rights have, in fact, been restored.
In case, the address on record is incorrect or the individual has moved he may not receive the certificate.


Restoration of Rights is Not an Expunction
Note that restoration of civil rights is not the same as expunction of records.
When criminal records are expunged, they are removed from public records and will not appear in most criminal background searches.
But, when civil rights are restored the criminal record will appear, but the individual will have regained his rights.
Prior to this law change in 2007, Florida was one of only a few remaining states to strip convicted felons of their civil rights, including their right to vote, even after their sentences were completed and, in theory, the offender had paid his debt to society.
Civil rights activists and public outcry finally brought about the change.
Many groups claim that Florida's long time ban to restore civil rights was discriminatory, because a high percentage of convicted felons are members of minority groups.
A letter dated, March 22, 2010, from the Florida Rights Restoration Coalition to the Florida Board of Executive Clemency demands more reforms and states:
While the 2007 changes to the Clemency Rules were an important first step in returning the right to vote to tens of thousands of previously convicted persons, the Parole Commission is unable to timely process RCR cases.
Tens of thousands of Florida citizens with non-violent felony offenses have pending cases and are still waiting years to have their civil rights restored.
'There are hundreds of thousands of Floridians with non-violent felony convictions who are eligible for civil rights restoration but they remain disfranchised by a bureaucracy that is severely under-funded and inefficient...'

Legal Documents Preparation Services

Your legal documents ready to file at a price you can afford!

Legal Documents Preparation Services
Your legal documents ready to file at a price you can afford!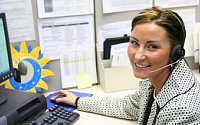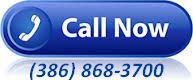 Our Petition Preparer Documents Service can have all your documents professionally prepared after a brief interview with our experienced Legal Document Specialists. 
Your court papers will be in your hands and ready to file in as little as three days! We guarantee our work. Just ask us for a quote.
Article by Kenneth Diaz, Florida-Court-Forms.net © 2014 - 2019
Page last updated 03/08/2015
You are here:
Home

>
Criminal Law

>
Restore Civil Rights