Lowering Child Support Questions
Lowering Child Support Questions & Answers
Lower Child Support in Florida
questions posted by visitors to this site. We have felt the need to categorize these questions because of the shear volume of Florida child support questions we have answered on our site since this very popular "Ask the Staff" service was begun. We make every effort to ensure the accuracy and timeliness of the information we post to all our questions on lowering child support in Florida.
However, due to the ever-changing nature of the law, we cannot absolutely guarantee their accuracy. We recommend you go ahead and review the following answers to Lowering Child Support Frequently Asked Questions (FAQs) on this page before you ask your own to see if your question has already been answered.
Find Related Lowering Child Support Questions: Click on Review Answers to browse the latest of our previously answers questions to Lowering Child Support FAQs. Review the titles to the questions below, and if you want to read more, just click on the title. Or, you can use our custom search tool below if you can't find the lowering child support question and answer that is related to your question:
Search For Florida Child Support Questions & Answers:
For best results, type in 2 to 5 words, then click the Search button:
Loading
---
Lowering Child Support Questions
Type in your Lowering Child Support in Florida related question to the staff at Florida Court Forms in the box below. Please give as many details as possible so that we can give you the most informed and targeted answer to your question.
If you need to speak to a lawyer, get a free referral to a
Family Lawyer.
Sponsored Advertisements:
Modifying Child Support in Florida

The Self Help Guides' Modifying Child Support in Florida helps you navigate the court process and procedures once you file your documents with easy to follow checklists, links to websites, important addresses & phone numbers, and much more.
Terminate Child Support in Florida

The Florida Court Forms Self Help Fully Interactive & Complete Forms Packet for Request to Terminate Child Support or Alimony. All forms are interactive and properly formatted in PDF and includes filing procedures, links to websites, important addresses & phone numbers, and much more.
Affordable Legal Document Preparation Services:
Florida Court Forms' Petition Preparer Service
Have all your documents court-ready at a price you can afford.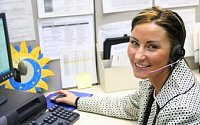 Our Petition Preparer Service can have all your documents professionally prepared after a brief telephone interview with our trained Florida Legal Document Specialists.
Your documents will be in your hands and ready to file at the courthouse in as little as three days! We guarantee our work.
Call us toll free: (800) 868-3010
---
You Are Here: Home > Child Support FAQs > Lowering Child Support