Free Child Custody Forms
Florida Child Custody Forms & Filing Instructions
Free Child Custody Forms in Florida:
Custody Forms with Instructions and Free Custody Resources. Like any legal issue, the Florida courts depend on forms for all family court cases. Florida family law forms can be obtained from many sources.
All of the necessary forms for a Florida child custody case can be found free online via the state website or through self-help agencies.
In addition, many document-preparing agencies will help anyone fill out any necessary Florida custody forms for a relatively small fee.
The positive news for anyone filing out custody paperwork in the state of Florida is that the forms are few in number and with the state guides, can be filled out somewhat effortlessly if the parents have worked out all issues. However, it is recommended to consult an attorney if any issues arise that may not be apparent in the forms themselves.
Free Child Custody Forms
The number of forms needed in a Florida custody case may change based on the issues involved in the marriage.
Where can I get free child custody forms?
Online resources typically provide a plethora of information relating to Florida child custody and Florida law.
To this end, an internet search for "Florida Family Law Forms" will yield all of the results needed to successfully file a child custody case.
The results will yield many websites funded by state organizations, private organizations, non-profit groups, and attorneys. Using the official forms provided by the Florida Supreme Court will enable a free form searcher to obtain the newest and best overall copies of legal forms at no cost.
At the beginning of each free child custody form is instructions and/or an overview of the information contained in the custody form, the process for the form, the purpose of the form, and either a reference to another form or a list of additional custody forms that need to be filed with each one.
Another option for obtaining free child custody forms is to contact the clerk of the circuit court in the county where the child custody case is going to take place.
The clerk will not only act in place of a notary while signing all child custody forms, but their office will also provide all of the necessary forms. If they do not have the forms on hand, they will refer form seekers to either legal aid or another resource to get the forms at low or no cost.
Petitions and Free Child Custody Forms
All Florida child custody hearings begin with a petition. For a father or mother to establish paternity, a Form 12.983(a), Petition To Determine Paternity And For Related Relief, is used to start the child custody case.
If the custody issue is part of a divorce case, then it will be part of the petition to divorce. If either petition is used, multiple free documents must accompany the petition.
The Parenting Plan Form
In all Florida custody cases, a Parenting Plan must be created. While the form itself is free, the Parenting Plan is often the most difficult document to finalize.
A Parenting Plan covers how both parents will share and be responsible for the daily tasks associated with raising the child in question.
This includes a time-sharing schedule covering what time is spent with the child, which parent will supply health care and school related decisions, and the methods and technologies that the parents will use to keep in touch with the child in question.
Seeking information on how to fill out a Parenting Plan, Form 12.995(a) can be done through a web search or any of the other available sources mentioned above or even a trip to a public library.
No matter the source of the child custody forms, anyone seeking information or entering the child custody process needs to consult as many resources as possible. Custody resources are readily available and do not cost anything for anyone.
As mentioned above, many of the resources available do not even ask for money or personal contact information. Keep in mind that all legal forms must be filled out in black ink, typed, or printed and signed in front of a notary or with the clerk of the circuit court.
Also keep in mind that anyone seeking to fill out the available free forms still has to pay a filing fee with the clerk's office unless unable to do so because of lack of income.
In the event that a filer falls into this category, they can obtain an Application for Determination of Civil Indigent Status from the clerk, fill it out, file it with the clerk, and the clerk will make the decision if the filing fees will be deferred or not.
All of these Free Child Custody Forms and more can be obtained from the Florida State Courts website.
Sponsored Advertisements:
Modifying Child Custody & Visitation in Florida

The Self Help Guides' Modifying Child Custody & Visitation in Florida helps you navigate the court process and procedures once you file your documents with easy to follow checklists, links to websites, important addresses & phone numbers, and much more. The Self Help Guide - Modifying Custody & Visitation - is designed to easily file the Supplemental Petition to Modify Custody & Visitation and all the required and supporting forms.

Affordable Legal Document Preparation Services:
Florida Court Forms' Petition Preparer Service
Have all your documents court-ready at a price you can afford.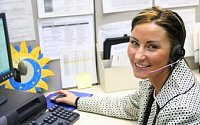 Our Petition Preparer Service can have all your documents professionally prepared after a brief telephone interview with our trained Florida Legal Document Specialists.
Your documents will be in your hands and ready to file at the courthouse in as little as three days! We guarantee our work.
Call us toll free: (800) 868-3010
---
You Are Here: Home > Child Custody > Free Child Custody Forms