Form for Travel - No Father on Birth Certificate
by Iliana from Miami, Florida, Miami-Dade County

Hi, I need a form and some help. I want to take my son on a trip out of the country but they said I need a form.


He is not on the birth certificate. Is there a form I can fill out or an example that I can get?
Do I have to file it with the court? That seems crazy to me. Or is it just a paper I can get notarized? Thank you for your help.
Answer to Florida Divorce Question
Dear Iliana,
In order to answer your question, I would need a little more information.
First of all, was there ever Paternity established with the court?
Were you married and then divorced? Do you know where the father is?
If Paternity was established with the court then the Father had a DNA test and you probably have a parenting plan stating how out of country travel would be handled.
Most people require that if one of the parents are to travel outside the county that both parents are in agreement.
The form that you are referring to is a Parental Consent form which the father would sign stating that he gives permission for you to take the child out of the country without him.
Take a look at the sample form on the AAA travel site that might fit your situation
here
.
The same scenario would apply if you were married and divorced. If you know where the Father is and can have him sign the form you will be good to go.
If you do not know where the father is, or
perhaps who the father is then him not being on the birth certificate is perfectly understandable.
In that case, you would not be able to get his signature!
If you do not have the ability to get his signature, you can attempt to state your special circumstances, but it is difficult to get them approved.
Your best bet would be to get your sole custody established with the court. That way you will not need to get the Father's permission.
Legal Advice and Florida Court Forms
Notice: We provide these answers to the general public and our website visitors as a means to further their online legal research. These answers are merely suggestions and should not be regarded as legal advice.
If you need legal advice, we recommend LagalMatch's Lawyer Referral Service. Many lawyers offer free initial consultations. Get the legal advice you deserve.
---
Florida Court Forms' Petition Preparer Service
Your legal documents ready to file at a price you can afford!
---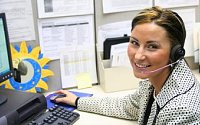 (800) 868-3010
Our Petition Preparer Service can have all your documents professionally prepared after a brief interview with our trained Florida Legal Document Specialists.
Your court papers will be in your hands and ready to file at the courthouse in as little as three days! We guarantee our work. Just ask us for a quote.

---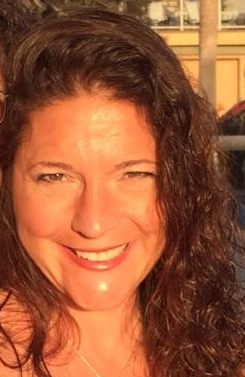 Answer provided by Christine Marinkovich, (954) 734-9560, Affordable Divorce Source
Christine is the owner of Affordable Divorce Source and an FALDP Ambassador since 2010. Affordable Divorce Source is a stress-less, cost effective non-lawyer alternative to divorce and other family law issues. You may contact her now for more information.

---