Florida Limited Partnership
Defining Limited Partnerships in Florida
Florida Limited Partnership:
In general, a partnership is a business that is owned by more than one person. Limited partnerships have at least one general partner and at least one limited partner. A limited partner is one who invests money into the business but does not control the daily activities and make day-to-day business decisions.
The advantage of being a limited partner is that a limited partner is not personally liable for business debts.
They only stand to lose their investments in the business.
Limited partners also do not have to pay self-employment taxes as long as they keep a passive role in the business.
Under Florida business law, the formation of a Florida limited partnership must be done by filing certain forms with the Florida Department of State.
Florida Limited Partnership
Chapter 620.1201 covers the formation of limited partnership.
It states that in order for a limited partnership to be formed, a certificate of limited partnership must be delivered to the Department of State for filing.
The certificate must state the name of the partnership, the street and mailing address of the initial designated office, the name and street address of the initial registered agent, and the name and business address of each general partner.
The name chosen for the partnership may contain the name of any partner and must be distinguishable from all other business names already registered with the Florida department of state.
It also must end with the phrase "limited partnership" or "limited" or the abbreviations "L.P.," "Ltd.," or the designation "LP."
The certificate must also include a statement whether the partnership is a limited partnership or a limited liability limited partnership and any additional information spelled out in 620.2104 and 620.2108 in Florida statutes. When filing the certificate, filing fees are included and covered in 620.1109.
Partnership Agreement
In a Florida limited partnership, the partners will create a partnership agreement.
This agreement may be written, verbal, implied, any combination of these.
The agreement cannot take any rights away from any of the partners.
Nor can they change any of the requirements spelled out in Florida business law.


Registered Agent
According to Florida statutes, 620.1114, all Florida limited partnerships shall designate and continuously maintain a designated office with a registered agent or registered office located within the state of Florida.
The designated office does not have to be the place of business, but as mentioned above, does have to be within Florida.
The limited partnership also designates a registered agent for service of process and have an address listed.
The registered agent is an individual who is a Florida resident or other person authorized to do business in the state.
In order to change this person or office, a statement of change can be filed with the Florida Department of State.
Requirements of a Limited Partnership in Florida
In addition to the formation of a Florida limited partnership, certain legal documents must be maintained at the limited partnership's designated office.
First, a full listing of each general partner and limited partner including the last known street address and mailing address if different.
Second, a copy of the initial certificate of limited partnership and any amendments or restatements of the certificate, has to be maintained and kept updated with the Florida Department of State.
Next, a copy of the limited partnership's federal, state, and local income tax returns and reports must be maintained for the three most recent years, along with any other financial statement.
Annual Report
The state also requires that all limited partnerships provide the state with an annual report between January and May, and that each limited partnership maintain copies of this same statement for the past 3 years the partnership was in business.
Chapter 620.1210 describes the annual report and contains not only business information but the current information on each general and limited partner.
If this report is not delivered to the state between those dates then the state has the right to cancel the limited partnership.
Why Form a Florida Limited Partnership?
Overall, having a limited partnership has its pluses and minuses. On the plus side, as seen above, it is a formal partnership registered with the state of Florida, has perpetual existence, and contains at least one general partner and one limited partner.
Usually limited partners form a board of directors or other decision-making body, but they do not get involved in the day to day management of the business.
The exact requirements and powers of both a general partner and a limited partner are spelled out in the partnership agreement and in chapter 620 of Florida statutes.
The biggest advantage of being a limited partner is that it allows a person to invest in a business and not have to pay self-employment taxes on their investment.
Sponsored Advertisements:
---
Standard Legal Software
LLC Formation Legal Forms Software by Standard Legal.
---
Limited Liability Company Forms Software
Create a Limited Liability Company quickly and easily using Standard Legal's LLC Software! A detailed list of considerations for creating an LLC are presented first.
Then use the most up-to-date state-specific forms available to create a legal and valid Limited Liability Company! Finally, a template for developing the LLC's Operating Agreement finishes the process.
Clear instructions and pertinent advice make Standard Legal's LLC Software the perfect solution!

Affordable Legal Document Preparation Services:
Florida Court Forms' Petition Preparer Service
Have all your documents court-ready at a price you can afford.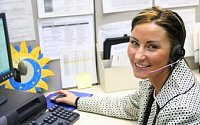 Our Petition Preparer Service can have all your documents professionally prepared after a brief telephone interview with our trained Florida Legal Document Specialists.
Your documents will be in your hands and ready to file at the courthouse in as little as three days! We guarantee our work.
Call us toll free: (800) 868-3010
---
You Are Here: Home > Business > Florida Limited Partnership