Florida Divorce Bookstore
Florida Court Forms Divorce Bookstore
Florida Divorce Bookstore:
Here you can find recommended titles on divorce books with information on Florida divorce laws, court instructions, and general divorce information.
Florida Court Forms Divorce Bookstore
We constantly update this list for the best and most relevant titles available. Some of these titles were recommended by other Pro Se Floridians like yourself. If you have a review, good or bad, or would like to see another title listed here, please let us know.
Sponsored Advertisements:
Fully Interactive Divorce Forms Package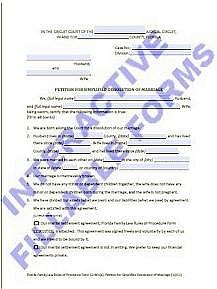 Uncontested Divorce Forms Combo
Florida Court Forms' Interactive Fillable Forms are valuable tools for the DIY Pro Se litigant. Just like our extremely popular web-powered instructions pages, these fully interactive forms include download links to all of the required & supporting forms and links to Florida divorce law statutes, court rules, and other valuable Pro Se resources.
Or you can save time and use our Petition Preparer documents preparation service instead. We can prepare a court-approved uncontested divorce forms packet for you after a brief telephone interview at a convenient time for you. Days, Evenings, or Weekends!


Affordable Legal Document Preparation Services:
Florida Court Forms' Petition Preparer Service
Have all your documents court-ready at a price you can afford.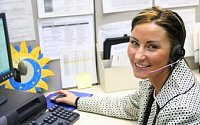 Our Petition Preparer Service can have all your documents professionally prepared after a brief telephone interview with our trained Florida Legal Document Specialists.
Your documents will be in your hands and ready to file at the courthouse in as little as three days! We guarantee our work.
Call us toll free: (800) 868-3010
---
You Are Here: Home > Divorce > Florida Divorce Bookstore