Florida Criminal Law
Criminal Law Forms & Statutes in Florida
Florida Criminal Law: Criminal law information, Florida statutes, criminal law forms, instructions and procedures. For information on Criminal Law in Florida see Florida Statutes Title 46. You'll find information for the most common criminal law inquiries here as well, including criminal record expungements, restoring civil rights, and early termination of probation.
Expungements of Criminal Record
For Florida expungement procedures see Florida Statutes Title 47. There are multiple steps which you must go through in order to obtain a court order to seal or expunge your Florida criminal law history records.
The first of which is obtaining a Certificate of Eligibility from the Florida Department of Law Enforcement. A certified copy of the disposition of the charge(s) to which the petition to seal/expunge pertains must be submitted.
Criminal Law in Florida
Restoration of Civil Rights
In 2007 new laws were passed that allow certain convicted felons to have their civil rights restored automatically or without a hearing.
According to Level 1: Rule 9 felons will receive automatic approval of their application for restoration of civil rights after completing their sentence, probation, and restitution payments to victims providing there are no pending Florida criminal law charges.
The application to restore civil rights will be denied if the felon has been declared a: habitual violent felony offender; three-time violent felony offender; violent career criminal; prison releasee reoffender; or a sexual predator.
Florida Probation & Early Termination
You aren't the first, and very unlikely to be the last to be sentenced to probation. First breathe a big sigh of relief, that you didn't go to jail. Then read the terms of your probation very carefully.
Chapter 948 of the Florida Criminal Law Statutes governs probation. There are different levels of probation supervision depending on the severity of the offense.
Once sentenced to probation your absolute goal is to abide by all of the terms and conditions. Court practices vary slightly by district, but in general, a few common terms and conditions of probation include:
• Regular in person reporting to a probation office - usually once a week.
• Pay all fines and court costs in a timely manner -- during the probation period.
• Pay for your cost of supervision -- in addition to fines and court costs.
• Perform community service hours as directed -- number of hours depends on the severity of the charge, misdemeanor probation often requires 50 hours of community service.
• Random urinalysis -- your probation officer may request a sample on any of your visits to his office.
• No contact with law enforcement.
---
---
Legal Documents Preparation

---
Florida Court Forms' Petition Preparer Service
Your legal documents ready to file at a price you can afford!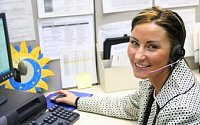 (800) 868-3010
Our Petition Preparer Service can have all your documents professionally prepared after a brief interview with our trained Florida Legal Document Specialists.
Your court papers will be in your hands and ready to file at the courthouse in as little as three days! We guarantee our work. Just ask us for a quote.
---
You Are Here → Homepage › Criminal Law