Florida Adoption Agencies
Selecting An Adoption Agency in Florida
Florida Adoption Agencies: How to select from Adoption Agencies in Florida and evaluate the best adoption agency for you. Adoption agencies in Florida are designed to help children find families and adults without children to find the perfect child.
No matter your circumstances, picking the best agency for your needs is the most critical part of the adoption process.
The available Florida adoption agencies to pick from are international, religious, private, or state run.
No matter which type of adoption agency is chosen, research is the key to finding the right one.
Any good agency will help with the often long and complicated process and provide support programs even after the adoption has taken place.
Selecting the Right Agency... with so many Florida adoption agencies to pick from, what is the best way to evaluate each one?
Adoption Agencies in Florida
The first step to picking the right Florida adoption agency is research.
Most experts agree that the best method when beginning research is to approach the task from the perspective of a consumer buying a product.
In essence, this means looking at the prices, what is offered by each agency, and how long they have been in business.
Many agencies like to showcase their company, so attend any open invites to meetings or make an appointment with each company before choosing.
Additionally, word of mouth or written reviews can be especially helpful when picking the right adoption organization. Look for glowing reviews from people who have used the agency previously.
Likewise, look for any problems others had with the agency. Discussion boards or adoption groups on the internet are a good place to find people with current Florida adoption agency experience.
Reviewing an agency's website can also aid in this process because most agencies showcase all of their products and what they offer.
The Adoption Social Worker
Another good source is a social worker, as they have usually worked with many agencies and many families.
A good social worker will help narrow the list of possible agencies down to just a few or even one good pick.
One thing to keep in mind when reviewing feedback from the general populace is to not discount a particular agency because of a few bad comments.
Not everyone is qualified to adopt a child and not everyone has a suitable home for a child.
A good agency will distinguish between those that do and those and are not compatible. Often, people who have been refused by an agency will submit bad comments about the agency.
The key is looking for large trends. Moreover, make sure that once the list is narrowed down; contact the state's attorney general's office to find out if any pending court cases are filed against the agencies and be sure to check for proper licensing.
Narrowing Your Florida Adoption Agencies List
Once the list is narrowed down to one or just a few, the investigation stage begins. Ask for actual literature from the agency for a complete list of prices and products offered. Many international and private Florida adoption agencies are expensive and even somewhat exclusive.
At this point in the process, an idea of the child you are looking for is important. For instance, if a new baby is in your future, you need to find an agency that will pair you with someone willing to give up their child at birth.
Pay a surprise visit to the adoption agency you are interested in. A surprise visit will not give them time to prepare for you and you can find out how the business is run on a normal day. Keeping at least a primary and backup agency on the list is a good idea if things do not work out with the first choice.
Also keep in mind that the job of an adoption agency is not over once the paperwork is signed a child is in your home. The top agencies, whether profit or nonprofit, should still be available for support groups, counseling services, and even advice when needed.
Adoption Agency Focus
The number one thing to keep in mind about any Florida adoption agency is they want customers and they want to place children in homes. It is in everyone's best interest for a child to find a home.
The Department of Human Services in Florida estimates that at any time, approximately over 7000 children are waiting to be adopted. The good news about agency selection is that the state and Federal government make adoption in Florida much cheaper. Through tax credits and adoption incentives just about anyone can get the child they are wanting.
As you can see from above, the key to finding the right child is careful agency consideration and to approach the process from the perspective of a consumer. Take time with the project because bringing a child into any home is a serious process and a commitment for life.
---
Florida Adoption Self Help Guides
Grandparent, Stepparent & Family Adoptions in Florida
The Self Help Guides' Florida Family Adoptions includes updated information, new custom forms, and the processes & procedures you will need to adopt an extended family member in Florida. Suitable for Grandparents, Stepparents, Aunts & Uncles, and Cousins who would like to adopt a child or children related by blood.
This self help guide includes interactive forms, sample adoption petitions, and instructions on how to successfully complete a Family Adoption in Florida.
Read more...
---
Legal Documents Preparation Services
Florida Court Forms' Petition Preparer Service
Your Legal Documents Court-Ready At A Price You Can Afford!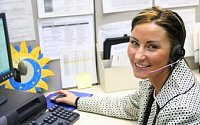 Our Petition Preparer Service can have all your documents professionally prepared after a brief telephone interview with our trained Florida Legal Document Specialists.
Your court documents will be in your hands and ready to file at the courthouse in as little as three days! We guarantee our work.
Call us toll free: (800) 868-3010

---
You Are Here → Homepage › Adoption › Adoption Agencies