Change to Shared Custody & Child's Wishes
by Maribel from Tampa, Florida, Hillsborough County
My 12 year old does not want to be with father for extended periods.


For the last 10 years his father has been absent 95 percent of the time.
My son is ok with visiting him for a day or two but refuses to spend a whole week or an entire summer with his father.
Does my son have a say in this case?
Answer to Florida Stepparent Adoption Question
Dear Maribel,
Is there a court order stating how the visitation schedule should be?
If it is court ordered that he spend a specific amount of time with the father then you may want to file a
modification of the Parenting Plan
and visitation schedule.
Keep in mind that this in turn may affect the child support.
It sounds as if there may already be a lack of the father exercising his time sharing with your son.
If you have kept a log or journal of this it will probably help you with your reason to modify.
If your son refuses to spend time with his father then you may need to get someone else involved.
The court avoids having children in the courtroom due to the stress that it may cause them.
A Guardian Ad Litem can be assigned to speak with your son and then speak for him in court.
Another possible option would be to request that your son testify on camera, or video, and then it be played for the judge to help him make a decision.
The judge must approve this though, and since your son is
only twelve, he or she may not because it might not be in his best interest.
Additionally, you might want to have your son speak to a therapist or counselor.
Just to be sure that the reason he is refusing to spend more than a day or two with his father isn't because of some sort of abuse or neglect.
A court appointed Guardian Ad Litem might ask for an evaluation anyway.
Legal Advice and Florida Court Forms
Notice: We provide these answers to the general public and our website visitors as a means to further their online legal research. These answers are merely suggestions and should not be regarded as legal advice.
If you need legal advice, we recommend LagalMatch's Lawyer Referral Service. Many lawyers offer free initial consultations. Get the legal advice you deserve.
---
Florida Court Forms' Petition Preparer Service
Your legal documents ready to file at a price you can afford!
---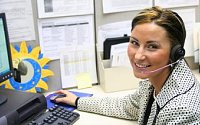 (800) 868-3010
Our Petition Preparer Service can have all your documents professionally prepared after a brief interview with our trained Florida Legal Document Specialists.
Your court papers will be in your hands and ready to file at the courthouse in as little as three days! We guarantee our work. Just ask us for a quote.

---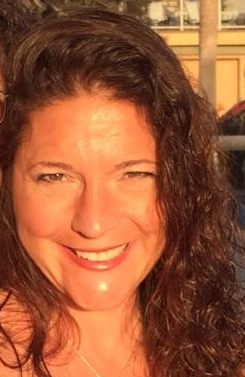 Answer provided by Christine Marinkovich, (954) 734-9560, Affordable Divorce Source
Christine is the owner of Affordable Divorce Source and an FALDP Ambassador since 2010. Affordable Divorce Source is a stress-less, cost effective non-lawyer alternative to divorce and other family law issues. You may contact her now for more information.

---