Can't Find Respondent to Divorce Petition
by Alison Nicole Rasberry
(Homosassa, Florida, Citrus County)
I have been separated from my husband for a year. I have not moved from the state or county of marriage.


We have a minor child together that he abandoned.
How do I proceed with this divorce if I cannot locate him, so far I have been unable to?
Answer to Florida Divorce Question
Dear Alison,
It is possible to finalize a divorce even if you cannot find your spouse. Many times I have clients call me and ask this exact question for multiple reasons.
Some of the reasons are their spouse has left the country, the spouse has abandoned the family without contact or they have been living apart from one another for so long that they truly do not know the location of the spouse.
You may or may not want to find your husband, but in order to finalize a divorce you will have to go through the steps that show you have done your due diligence to find him.
The first thing I usually do for my clients is to contact my Private Investigator to do a preliminary skip trace just to see if an address pops up. You can do this yourself using the
people finders
service we recommend.
If an address is found, then an attempt to serve your husband can be made.
Without an address, however, a different approach will be necessary. My Private Investigator then does what is called a
Diligent Search
.
A Diligent Search covers an extensive list of requirements and has to show the court that all avenues have been covered to try to find the other spouse.
See the Affidavit of Diligent Search
form 12.913(c)
to see the list and requirements.
Often this can take a couple of months to complete. Once the Diligent Search is filed then
the next step is to publish the legal action in a designated newspaper.
The court clerk will provide you with a list of approved newspapers. The ad must run a total of 45 days.
Once receipt of the ad is filed showing it has run the required amount of days you are then able to request a final hearing for divorce.
There are portions that cannot be completed when using a missing spouse procedure with the divorce such as child support and alimony.
But as long as all the court's requirements have been met to attempt to find and notify your spouse, it is possible to get a Final Dissolution of Marriage.
Legal Advice and Florida Court Forms
Notice: We provide these answers to the general public and our website visitors as a means to further their online legal research. These answers are merely suggestions and should not be regarded as legal advice.
If you need legal advice, we recommend LagalMatch's Lawyer Referral Service. Many lawyers offer free initial consultations. Get the legal advice you deserve.
---
Florida Court Forms' Petition Preparer Service
Your legal documents ready to file at a price you can afford!
---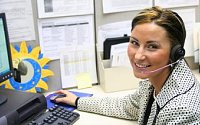 (800) 868-3010
Our Petition Preparer Service can have all your documents professionally prepared after a brief interview with our trained Florida Legal Document Specialists.
Your court papers will be in your hands and ready to file at the courthouse in as little as three days! We guarantee our work. Just ask us for a quote.

---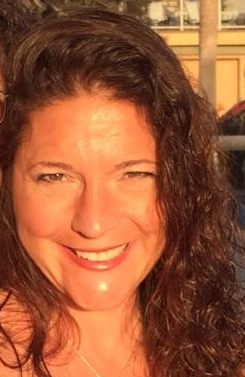 Answer provided by Christine Marinkovich, (954) 734-9560, Affordable Divorce Source
Christine is the owner of Affordable Divorce Source and an FALDP Ambassador since 2010. Affordable Divorce Source is a stress-less, cost effective non-lawyer alternative to divorce and other family law issues. You may contact her now for more information.

---