Back Child Support & Income Tax
by Anonymous from Florida
I am receiving child support right now but for a few months I wasn't receiving the total amount that I should have.

So now he owes back support.

What do I need to do to get the back support taken out of his income tax?



Answer to Florida Child Support Question
Dear Anonymous,
Ask the Department of Revenue (DOR) to capture his income tax refund; and pay it to you for arrears.
If he does not file his taxes, however, then there is no refund to capture.
As an alternative, you could contact the Department of Revenue and ask them to collect an amount over and above his ongoing child support amount to pay you for the arrears.
This may or may not require a court hearing, but the DOR should be able to help you.
While you're dealing with the DOR ask them to also put an income deduction order (IDO) in place so that his wages are garnished.
He cannot be fired from his job for wage garnishment. And the IDO is supposed to follow him from one job to the next.
Legal Advice and Florida Court Forms
Notice: We provide these answers to the general public and our website visitors as a means to further their online legal research. These answers are merely suggestions and should not be regarded as legal advice.

If you need legal advice, we recommend LagalMatch's Lawyer Referral Service. Many lawyers offer free initial consultations. Get the legal advice you deserve.
---
Florida Court Forms' Petition Preparer Paralegal Service
Your legal documents ready to file at a price you can afford!
---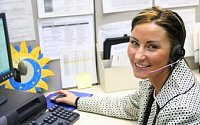 (800) 868-3010
Our Petition Preparer Service can have all your documents professionally prepared after a brief interview with our trained Florida Legal Document Specialists.
Your court papers will be in your hands and ready to file at the courthouse in as little as three days! We guarantee our work. Just ask us for a quote.

---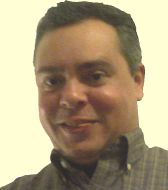 Answer provided by Kenneth Diaz, (800) 868-3010, Florida Court Forms © 2015
Kenneth has been a Florida Legal Document Preparer since 1998. Currently, he publishes and writes content for legal websites and does freelance paralegal work through referrals only.

---